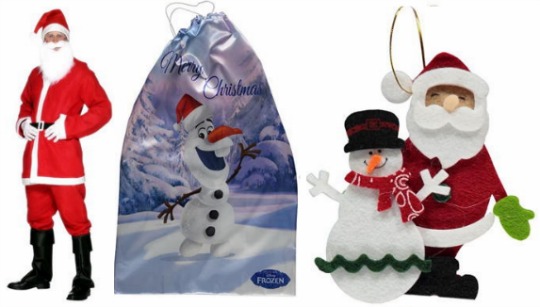 I don't know about you, but I always thought of Sports Direct as an actual Sports Shop. Never in a million years would I think of going there to buy a Christmas Tree, Decorations for said tree or Gift Wrap. They sell ALL of those things. I know, it's actually crazy. The thing is we don't give a hoot where our Christmas goodies come from as long as they are cheap, and that they are over on Sports Direct.
Let's talk Christmas Trees. To be honest I could do with getting a new one this year, but the price of them puts me off. Not now I have seen that I can get a 5ft one* for just £9.90, a 6ft one* for £15 and a 7ft* for just £18.
Check out these other bargains too: Laser Cut Tree Decorations* only 80p, Santa Double Bottle Bag* just £1.60, Miss Santa Claus Costume* only £3.60 and Santa Claus Outfit* for £3.60.
Delivery and Click and Collect both cost £3.99 from Sports Direct. However, you get a £5 voucher to spend in store when you do opt for Click and Collect.