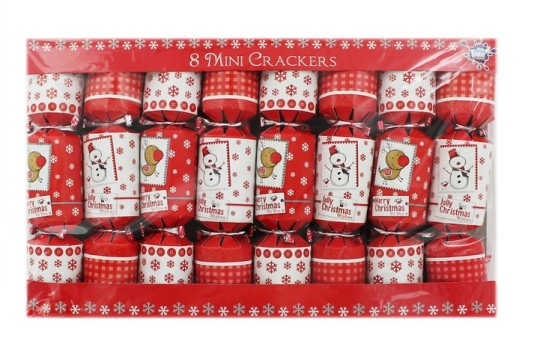 The Works have 8 Mini Reindeer Christmas Crackers on sale for £1, and with the code FREETODAY that we told you about yesterday, and they extended till tonight, you can get them delivered for free.
While probably not your main Christmas dinner crackers, these would be cute tree decorations, or for the kids table, or whatever you can imagine really and at £1 delivered there's not much to lose.
The crackers themselves are designed to appeal to children with cute reindeer and snowman pictures on them and although there's nothing official on the insides, we're led to believe they contain stickers and a Christmas hat so no small toys for little people.
I'd be tempted to buy them, open them up and put a chocolate liqueur bottle in each one as a post lunch treat. At the price, however, you can do what you want with them!