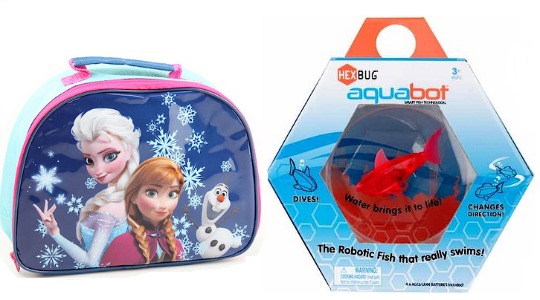 The Entertainer has started their Sale online today, and to be honest it's a bit of a mixed bag. A lot of the items seem to be the same price as in the run up to Christmas, but some things are newly reduced or have further reductions.
The Hexbug Aquabot With Fish Bowl seems to be one of the best buys, as with 60% off it's now £5.20. and the cheapest price onlne at the moment. There is also a Play-Doh Clown Setwith 8 pots of dough down to £7.50 and a Hello Kitty Scooter half price at £12.50 as are a few of the other character scooters.
Although these and some of the other sale items are really good buys the problem with buying toys at this time of year is that your kids are about to be given a huge pile of them, and you'll be wondering where to put those new ones, not thinking about getting more!
But when the toy sales come around at this time of year I try to buy presents for upcoming birthdays whilst there are still bargains to be had - it pays to be organised and buy gifts at sale times if you can rather than at full price in a few weeks!
By the way there are a fair few Frozen items in the sale too. ;)