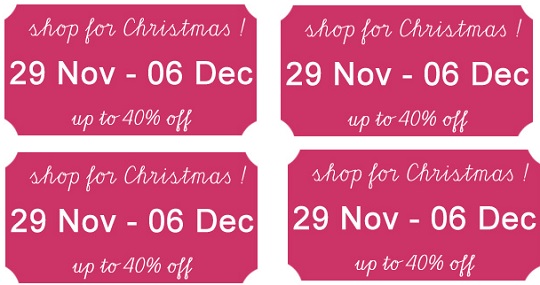 There are still three more days of up to 40% off at Cachette and then everything goes back to their original prices, so if you fancy grabbing yourself some awesome Christmas gifts at a discount you had better hurry!
There are some stunning items on sale at Cachette and some of their Christmas décor is just too beautiful for words. The offer is on everything, I believe, and will last until 06 November. I don't see any sign that you need to input a voucher code or anything like that, but the promotion is quite vague so please do check your amount at checkout to see if you got any kind of discount at all.
Other than that, take a look at some of their Noel and Kids items because they would make amazing decorations and Christmas gifts. I love the stuffed watches!