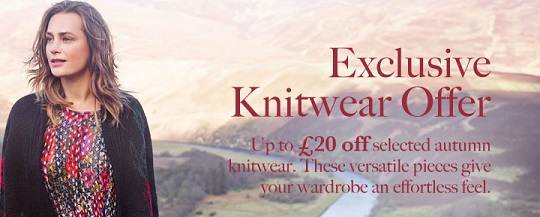 Monsoon sells such tasty clothes, it really does, and right now they are offering up to £20 off selected autumn knitwear styles and designs that are perfect for the chilly days ahead. You can choose from a pretty wide range of styles and are bound to find one you like.
These knitty dreamy outfits would also all make lovely Christmas gifts, by the way, so don't forget to take a peek in here if you have a special someone who loves gorgeous knitwear. The savings are rather good. The Monica Fairisle tunic dress is down from £59 to £44, the Harisha Floral cardigan is down from £69 to £49 and the Verity Beaded jacket is down to £59 from £79.
You will also find a shrug down to £25 from £35, a stunning sequin dress from £69 to £55 and a jacket down from £79 to £59. There is also a jackets promo on at the moment so take a peek at that.