Perfectly timed for Valentine's day, we received a red 'love' t-shirt from Ily Life to review.
Ily Life is a husband and wife team from the United Kingdom with a Punjabi heritage that they love and explore through the range of clothing in a rather unique way. They say that they are proud of their heritage and know that others are too, and that they hope people will wear the clothes and increase awareness and understanding of other cultures.
The current range - Punjab - features the beautiful Gurmukhi script, in one of four words: Boy, Girl, Love, Life.
The shirt we got from them said Love on it, and they are right - it is a unique and picturesque script.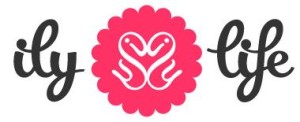 The Punjab range is made from 100% very soft cotton material.Each garment is individually screen printed, giving a soft-touch, durable quality that looks as good as new no matter how times you wash. I have only washed this one once, but it's come out the same as it went in, really. Which is a good thing, of course. Nothing worse than washing something before the first wear and it comes out stretched to the side or shrunk in the middle! 
The company are also serious about their clothing being ethically traded, so they use suppliers that don't use child labour, forced labour or illegal labour contracts. They pay a living wage, and provide a safe and healthy working environment, so when you pay £17 - £19 for the t-shirt or £22 for the baby grow, you can wear it with pride, knowing it's ethically sourced and helping improve the world for someone else.
Each garment comes with a collectible Ily card made from strong and sturdy cardboard, with the word illustrated, it's meaning and an Anglicised translation of the word. On the back of the card, there's an interesting fact about the country and the region - in this case Punjab.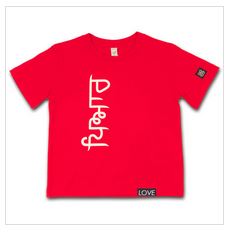 The current collection consists of four baby grows and four t-shirts, all perfect for spring and summer wear. The shirts are thick and would be warm in cool spring air, but being 100% cotton, would be cool in the summer- the beauty of natural materials. They are short sleeved though, so you'd still need to dress appropriately at this time of year. 
Instructions are pretty standard too - 30C wash, and they recommend line drying, for the environment's sake, but you can also tumble dry if you need to. The shirts can also be ironed, but turn them inside out first. Size wise they come up pretty standard - meaning the size 2 - 3 years we received is a little large for my not yet two year old, but should fit her well by summer. It's loose, so you could wear another long sleeved top underneath if you wanted to, and I reckon my daughter will be in it for at least a year, if not more.
The Good
Ily Life's company ethics and morals are among the most pronounced I've ever seen. They are serious about the environment and making the clothing 'climate neutral'. That's highly commendable.
The clothes themselves are bright, bold and the script on them is highly unique.
The messages, specifically those of love and life, are special too.
The sizes are standard, and should fit as bought.
The material is really soft and lovely. As I'm writing this I'm holding the shirt on my shoulder and rubbing it against my face. It is so lovely.
The Bad
Well... lovely as it is, it is rather pricey for a child's t-shirt, even though it is hand painted. £17 - £19 is quite a hefty price tag for a 3 year old. But I know a few people who would buy it for the ethics, the quality and the feel good.
The Verdict
I do love the Punjab Ily Life t-shirt, and I think it's gorgeous. I'm glad we have it, and I would love receiving it as a gift, especially with the tag that explains more about it. Would I buy a few for the wardrobe? Well, as a penny-pinching parent, probably not, but if I had more disposable income, I'd love to .