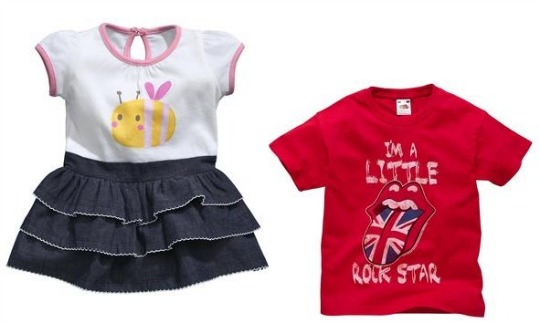 If you want cheap children's clothes but you don't want Primark quality then you need to head over to Bargain Crazy. Owned by the Littlewoods Group, it's a clearance site that offers a mixture of branded and own brand clothing. Children's items start from just £1.99 and you can save yourself an extra 20% off of your order by enter W20 at the checkout.
There is a downside to Bargain Crazy, some sizes can be limited on selected items due to their low cost. At least your not having to trawl through rails and rails of clothes TK Maxx style, you can filter your search.
Get their new school clothes now and save £££'s: Pack of Two Cotton Stripe School Dresses* was £22 now £2.39 with code, Pack of Two Knitted V-Neck Jumpers* was £23 now £2.39 with code and Pack of Two Unisex Grey Sweatshirts* was £20 now £2.39.
These Spiderman Pyjamas* were £23 (apparently) and can be had for just £3.19 when you use the code. This Ladybird Cord Reefer Coat* is worth popping by for next Winter at the tiny price of £4.79.
Home delivery costs £3.95 per order.