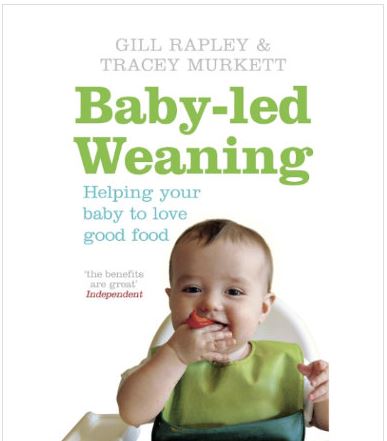 ELC has a book sale on at the moment, and they've reduced Baby Led Weaning By Gill Rapley And Tracey Murket from £10.99 to £2. Use the 20% off code for ELC and you can get it for £1.60. Kindle currently has it for over £7, and the printed copy is roughly the same, so this is a really good price. If you're doing all  your Christmas shopping at once - and with up to 60% off at ELC when you include the code, it's not a bad idea - include this book for anyone you know who is thinking about weaning their baby. Shipping's free on orders over £50, otherwise it's a standard £2.95.
Gill Rapley's work on Baby Led Weaning, and the science behind it, were a godsend for me with my babies. Apart from a couple of on the go pouches, my girls have never had puree or been spoon fed! We've never bought pots of food, and I've never had to cook specially for them. They eat almost everything - including sushi or avo or any of the more random things kids don't like to eat! And those are all benefits of baby led weaning.
I'm definitely a convert, and this book is bound to free you from spoon feeding too. At this price, what have you got to lose?