Want to have more children and need some ideas on how to boost your system and get it into shape? Well, beyond exercise and healthy living, there are some great foods that are apparently rather brilliant at getting both you and your partner's bodies ready for a baby.
For both the men and the women nuts are a brilliant superfood for fertility fabulousness. Chaps will find that brazil nuts are the way forward for getting their, ahem, things in order, while women will benefit from eating nuts like almonds, walnuts and pecans. For both genders, a diet that has a liberal sprinkling of linseeds, pumpkin seeds, flax seeds and sesame seeds will do wonderful things to boost your fertility.
It is worth noting that those seeds are also awesome for keeping your system well oiled and will make your hair look utterly awesome too. Those I cannot recommend enough. A great way of introducing nuts and seeds to your diet without having to figure out new recipes or complicated breakfasts, is to add them to your cereal in the morning, to a bowl of ice cream in the evening, or to swish them up into a tasty banana smoothie.
And yes, ice cream has been found, in moderation of course, to also have a positive effect on fertility, especially for men. And bananas are full of the right ingredients to get your immune system running at peak efficiency, making you far more likely to conceive.
Red meat is full of tasty iron which boosts red blood cells, hands over nice quantities of zinc and supports your system beautifully. A healthy diet of red meat for both parties can help your systems with producing healthier eggs and sperm.
Zinc is actually a fertility super food for both genders. Men need it to improve the motility and quality of their reproductive system and women for improved ovulation and egg production. Zinc can be found in red meat, as mentioned above, as well as oysters, eggs, beans and nuts. Oysters have a wonderfully high zinc content, but they are rather expensive and not to everyone's tastes. If you don't really like oysters or eat red meat, you can always invest in a zinc supplement to support your system.
Women should definitely invest in a pregnancy vitamin or supplement so that they build up healthy reserves of folic acid and have no deficiencies in their body. Men can do the same with a multivitamin that includes all the right elements.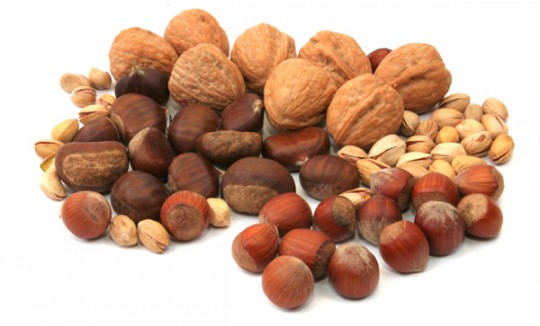 Baked potatoes, you will be delighted to hear, have a nice and high vitamin B content which is great for cell division and the creation of healthy eggs. They may be considered fattening, but when teamed with low-fat mayo, tuna, olive butter and a dash of low-fat cheese, they are actually fantastic for energy reserves, overall health and fertility. You can find some stunning baked potato recipes here.
Fresh fruit remains a staple diet for anyone who wants to be strong and healthy. Now, if you are trying for a baby, it is even more important. Add in fresh fruit like bananas, apples, kiwi, mango, strawberries and grapefruit to your breakfast routine, or as dessert in the evenings. Dropping these into your bag for work, munching on the tube or nibbling at work is far better for you than a chocolate or a pastry, and you'll see the weight fall off as you cut those things out.
Papaya has recently been put forward as one of the best foods to eat for fertility, so don't forget to throw that into your stews, salads and lunchboxes!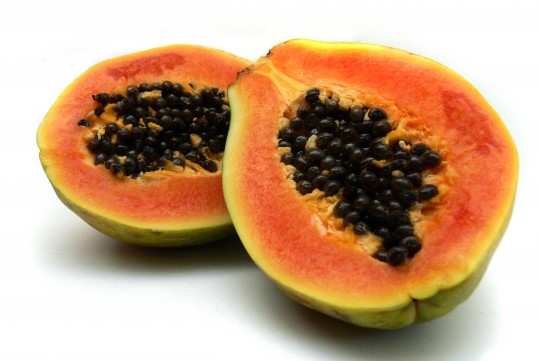 Hot and spicy food will taste delicious with papaya and will also boost blood circulation and, therefore, all the blood supplies to those important reproductive areas. Blend in those chillis and papayas with the fertility fabulousness of garlic and oily fish, and your fish curry could be the super fertility hotpot of your dreams.
These are just some of the foods that you can eat to help your system as much as possible when trying for a baby. They are not foolproof or the ultimate cures by any means, but they do give you even more of a fighting chance as you walk down the road of adding another little one to your family.