Reebok Womens Easytone Trainers Review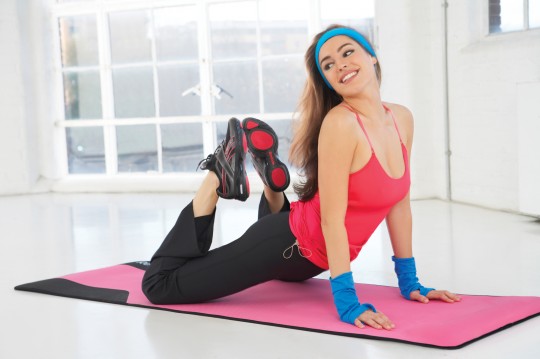 I recently got a pair of Reebok Womens Easytone Reeinspire 2 trainers from M&M Direct as I've been desperate to try these shoes for ages. Loads of people have raved about how well they have worked, and just as many people have said they are a marketing scam. So which is it?
Honestly, after wearing the Reebok Easytone trainers for the past three weeks I don't care. They are so comfortable. They are like memory foam pillows for feet. They are both soft and firm, sturdy and supportive and utterly and completely, well, comfortable.
On my first wearing, the shoes did leave my big toes feeling a little odd, almost as if they had pins and needles. It was an odd sensation but didn't last beyond the first few days of wearing the shoes in. These shoes are built to help you get a better butt and legs and for every day walking and use.
The Reebok Easytone trainers are also very subtle in their colouring. Instead of the pink looking as vivid and startling as it does in this picture, it actually is rather easy on the eye. These shoes match pretty much every walking outfit I have and the various features built in – like the anti bacterial and fungal growth material – make them very lush to own. Every had a pair of cheap and nasty trainers start smelling? Yeah, these won't.
One other thing worth noting about the Reebok Easytone Trainers is that the laces are good quality and don't undo after every step. Add to this the comfort and the lovely low price at M&M Direct (they have it on offer for £39.99 instead of £74.99 so you save about £35) and you have a pair of very nice trainers in your cupboard.
Do they make your bum and legs thin and sexy? I honestly couldn't see anything dramatic but they are worth the price for the comfort and style alone.