Parents Freebie: Free Sports Sessions @ ASDA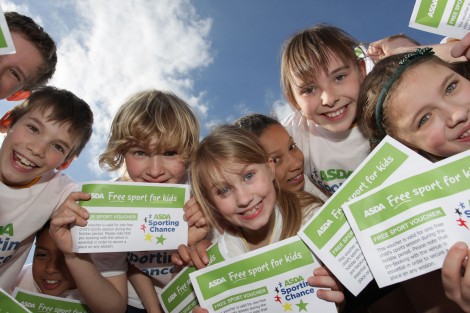 ASDA offers a scheme that provides over 100,000 free sports and activity sessions for children during the school holidays. This is the fourth year of the scheme and parents get to relax while their kids enjoy free sports and activities during the upcoming half term break.
ASDA's Sporting Chance scheme will cost you absolutely nothing. All you have to do is go to the link above and enter your postcode to find sessions close to you and your area. Then pop on over to your local ASDA to pick up a voucher – no, you don't have to pay for it – and then take the voucher along to the sessions of your choice.
Last year over 89,000 families took part in the scheme with sessions that are designed to help keep kids and parents entertained. For free. Am I mentioning that it is free enough times?
This is an impressive idea that seems to be a great way of easing the holiday blues when the rain comes down, and keeping kids fit and active. Your children can enjoy things like football, hockey and even dodgeball.
Check out the free sessions and ASDA Sporting Chance and let us know what you think.