In spite of the advertising, the bunting, the adverts and the deals, you've woken up on Sunday 03 April with that sinking feeling. You forgot to get her anything special, you didn't plan anything, the day looms ahead and you realise you have let her down.
Never fear! For here are some quick and brilliant tips for you to employ at short notice that will make you look like you've spent ages getting everything ready for her big day.
1. Breakfast is served

Even if all you can scrape out of your kitchen is a few pieces of toast and a cup of instant coffee, the breakfast in bed ploy is a winner.  If mum has already set foot out of bed, imperiously order her to return to the comfort of the covers and tell her not to ruin the surprise you've been planning.
Allocate tasks to the kids. Send one into the garden to nab some spring flowers (even twigs with leaves will do) and the other to choose a suitable receptacle for them. A plastic mug packed with hand-picked shrubbery will melt any mother's heart. Then put them all together, along with her latest book, and place them delicately on her lap and tell her to take her time.
2. Decorate in an emergency

Children love to draw. Get these skills into action by placing paper on the floor and getting them to colour it in feverishly. As each page is finished, cut it into large triangles and place them in a pile. Even pages from old newspapers and magazines will do. Just make sure you are not cutting up her latest issue!
Once you have a sizeable pile of triangles poke holes into opposite corners of one side, grab some string or some cord and weave it through the triangles. Voila! You have some bunting. Make several different lengths and hang them around the house. The kids will have fun and mum will love the surprise.
3. Cards in a flash
For this you will need card or paper. Mums usually have stashes of card or coloured paper, as do kids, so grab pages of these and set the kids to drawing once more. It's simply a case of folding the card in half and asking the older children to help the younger write personal messages.
While they are busy doing that, you can write your other half a lovely letter of appreciation. It doesn't have to be long or fancy, just honest and sweet. Tell her why you think she is a fabulous mother, what qualities you love about her, and thank her for all her hard work. A squirt of your aftershave, while terribly teen, is also a sweet way to round it off.
4. Go out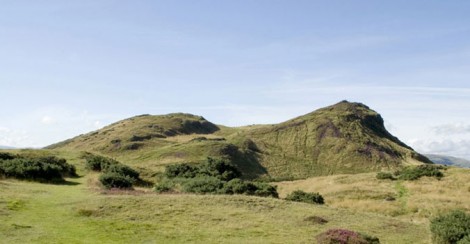 While mum reads her cards and your thoughtful letter, it is time for you to gallop out the door with the kids and get ingredients for lunch. Before you go, though, take a quick look at this homemade fudge recipe or this enormous range of Mother's Day recipes from AllRecipes.co.uk. Make sure you get the right ingredients to whip these up and spoil her with a long and luxurious lunch for one.
5. Weather permitting
If the weather is sunny and bright, why not take her on a long and romantic walk? Those of you who have helpful grandparents can ask them if they don't mind taking the kids for an hour or two so you can walk, hand-in-hand, across fields and beaches.
6. Or not…

The rain is pouring, the wind is howling, and there is no chance of grandparents swooping in to the rescue. So what is one thing that most mums love to do but never get the time for? A long, hot, bath. Put the kids in front of a movie and draw your special mother a bath.
Make sure she has something to drink (perhaps a glass of wine) and something to either read or listen to, shut the door, and leave her alone. When she's ready to emerge, she will.
7. The close of the day
Finally, let mum realise that she is not going to lift a finger to do housework or cooking all day. All child-related emergencies (logic permitting, of course) will be handled by you, as will dinner, dessert and an evening movie. Let her have free run of the home to do as she pleases and she will be far more grateful for this chance to relax than you could possibly imagine.
There you go, you're saved. She thinks you're a genius, the day is a success, and she feels fantastic. Happy Mother's Day!