Girls Inline Skates £9.98 @ Argos eBay Outlet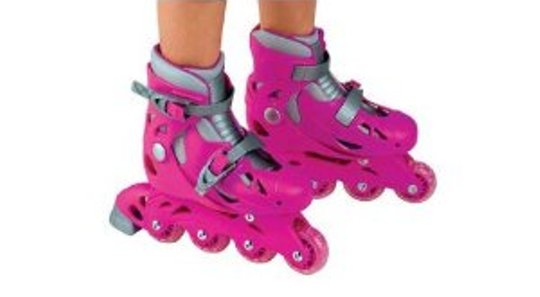 These girls inline skates are a really good buy at only £7.99 for the skates and £1.99 for delivery, taking the total price to under £10 for the whole package. Considering how well they look in the pic, I think these look like excellent value for money.
The girls inline skates are bright pink with a grey trim. Or is that a silver trim? Silver grey? Aargh. Anyway, the colouring is a bit foul but I bet most kids won't really care that much. Most of the girls I know are just happy that pink is involved somehow. Still, these were clearly designed by someone with absolutely no sense of colour.
They are adjustable with an easy buckle closure and front buckle tightening mechanism. They have single heal brakes instead of the front node dude and take only take up to 60kgs maximum. They are very much plastic. They are also only available in sizes 13 to 3.
Thanks to barky at HUKD!