Free Standard Delivery On Everthing @ Fitflop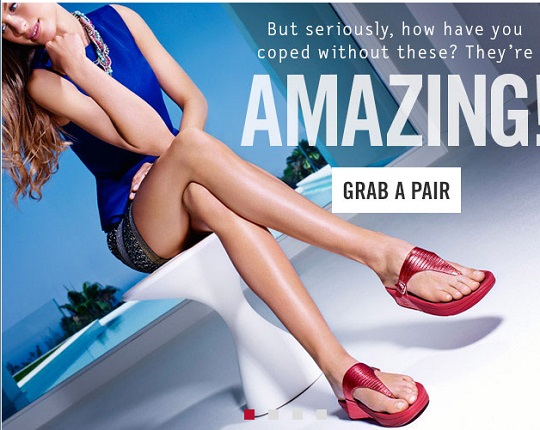 Oooh, isn't this NICE. FitFlop has announced a nice little offer on their products where you can get free standard delivery on all orders.  I loved my FitFlops and was gutted when they fell apart last year. They lasted for about three years of solid wear and tear, including swimming in the sea by mistake, before they died.
Now I just don't know if these shoes really DO help you to lose weight. I loved mine because they were so comfy and my feet felt amazing in them. Do I have shapely calves that make a man turn and drool when he sees me? Er, maybe I should eat less cake…
You can grab items in the sale or some of the new releases and they all qualify for the free standard delivery on all orders special offer. Now I ask you – do you think they work or are they marketing hooey?