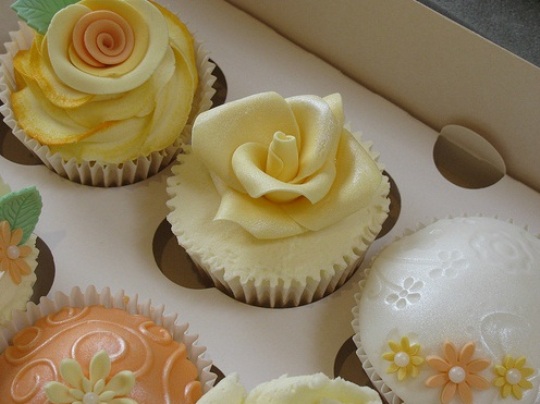 Have you ever thought about making and selling cupcakes for extra money? This fascinates me, especially since I am incapable of baking a cupcake. No matter what recipe I follow, my cupcakes fail. So, when the Blue Door Bakery  got in touch I asked them to give me an idiot-proof recipe as well as some top tips for selling cupcakes for extra money. You never know when a new skill could come in handy...
The lovely cupcake recipe comes from Sarah Barnes, the founder of the Blue Door Bakery. This type of qualification makes me feel a lot more confident about being able to bake a batch of stunning cupcakes.
The Recipe: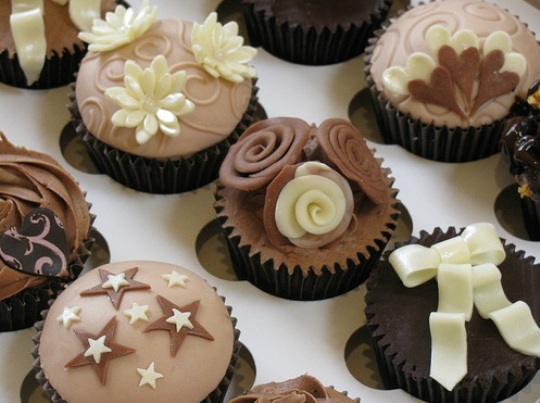 Basic Vanilla Cupcake Recipe (makes 12)
125g Caster Sugar
125g Unsalted Butter
2 Eggs
125g Self Raising Flour
1/2 tsp Baking Powder
3 tbsp Whole Milk
1 tsp Vanilla Extract
1. Turn your oven to 170C and line a muffin tin with 12 cases
2. Beat together the butter and sugar until light and creamy
3. Add the eggs one by one, beating all the time and adding a tbsp of your flour if the mixture starts to curdle
4. Weigh out your flour separately and mix in the baking powder, then add to your cake mixture and stir in by hand
5. Add your milk and vanilla and mix until just combined
6. Divide the mixture between the 12 cases and bake for 15-18 minutes, or until just golden on top (oven times/temperatures may vary)
7. Leave to cool in the tray before removing and decorating
The Tips: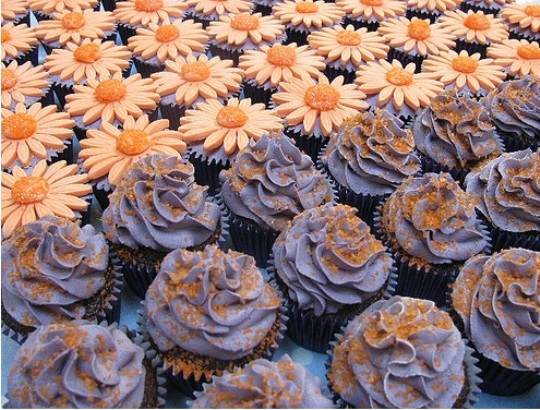 Now that you've whipped up a batch of, obviously divine cupcakes it is time to find out how you can make some cash with them. This is a clever way of adding to the household funds for those of you who love to bake.
Sarah Barnes recommends that cupcake wedding cakes are a good place to start. With only one or two orders each weekend you could be selling 300 cakes! She says that visiting wedding fayres are a good place to start finding customers although there is a lot of competition.
You need an edge of your own so why not look into icing techniques or ideas that can make your cupcakes stand out from the crowd. Spend some time hunting through all the cupcake websites and images to see what other people have come up with and then revise and refine your ideas until they are entirely unique. People are happy to spend money on a cupcake that tastes amazing and looks like a dream.
A very popular cupcake recipe for weddings is red velvet. This delivers a rich, red cake that, with a bright white icing exterior, delivers a truly startling look. I found a stunning red velvet recipe the other day and while I haven't tried it yet, I have been promised that it is a winner. The only problem is that I find buttermilk almost impossible to find anywhere which is why I haven't made these yet.
If weddings, or the idea of whipping up hundreds of cupcakes every weekend, fill you with dread, consider your local bakeries and coffee shops. Some may make their own but most outsource their baked goods and you may find them very keen to give you a chance. If you do it right, you could find them delivering a steady, regular source of income.
Of course, the first question is always how to price your cupcakes. Sarah Barnes says that you need to use a spreadsheet to work out the exact cost, gram for gram, for all the ingredients you used in a batch of cakes. Include cases, sprinkles, and boxes. Then add in a cost for your time, at an hourly rate you decide on.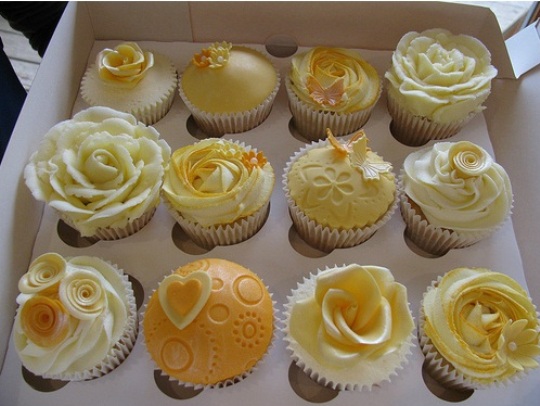 Sarah suggest you are not too mean with the hourly rate as there is lots of work involved such as answering emails and meeting customers that you won't get paid for. This spreadsheet will now give you the basic cost for making a batch of cupcakes. Double this figure to allow for utilities costs, overheads and some profit.
The next thing to bear in mind, something I hadn't really put much thought into, is the legal stuff. Sarah says you will need to take a short course in Food Hygiene and to register your kitchen with your local council Environmental Health Officer. Sarah also suggest you invest in Public Liability Insurance in case anything goes wrong and a customer complains they were ill after eating your products!
So there you have it, some clever ideas from qualified people that could inspire you to start your own cupcake making business. And if you want extra help, the Blue Door Bakery has lessons.