Up to 30% Off Hand Creams @ The Body Shop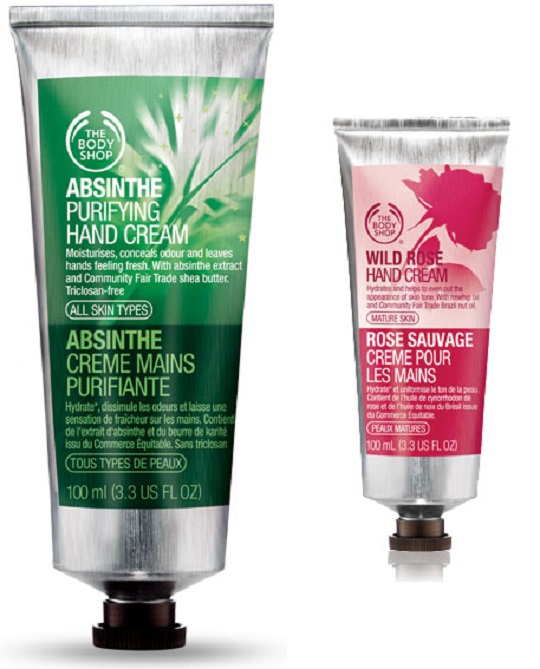 Stock up on prezzies or just restock your hand bag with this cool special from The Body Shop. If you go to The Body Shop site now you'll get up to 30% off some of their gorgeous hand creams.
The Body Shop makes all their decadent products with love and care. They source some of the finest raw ingredients from the four corners of the globe, harness the skills of artisan farmers and add their expertise to create effective, environmentally friendly products that are wonderful to use.
The Body Shop trades fairly so communities benefit as well as you. They never test on animals, and all their products are 100% vegetarian. The Body Shop is a wonderful company that always keeps people, animals and the planet in mind.
Some of the hand creams on offer are Absinthe Purifying Hand Cream reduced from £10.00 to £7.50, Almond Hand & Nail Cream reduced from £10.00 to £7.00 and Wild Rose Hand Cream SPF 15 reduced from £5.00 to £3.50, goody!