15% Off Everything @ Love Your Shoes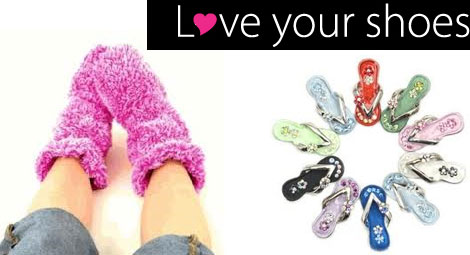 I LOVE my shoes, now you can love new shoes with this 15% off everything Love Your Shoes Discount Code
Discount: 15%
Minimum Spend: £0.00
Promotional Code: LYSBRANDS
Expiry: 15/11/2010
Click HERE for some shoe love over at Love Your Shoes
I particularly love my high-heeled knee-length boots, especially now it's invariably cold and wet whenever I go out *sigh*
The thing with knee-length high-heeled leather boots is they tend to cost, in the region of, £100 or more so any amount taken off at the checkout is most welcome!
Mind you, in this weather wellies are probably more appropriate - maybe I should get a pair for non-dog walking purposes, as those are more than a bit filthy and not very good for splashing around town in.
Maybe next year for the wellies as I'm jetting off to much warmer shores in a few weeks, so I'm on the prowl for flip flops and summer sandals - lucky me!
What's not to love about Love Your Shoes? They have a huge range of everything, there's free delivery on all UK orders and returns too.
Happy Loving Your Shoes and don't forget to add the Love Your Shoes Discount Code at the checkout!
Thanks to Edi over at HUKD