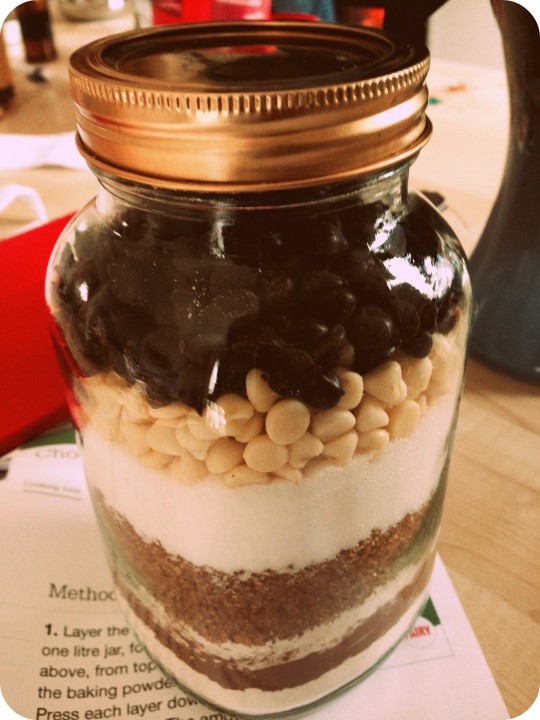 Gifts for teachers. Now riddle me this, Playpennies readers: when did it become a 'thing' to give gifts to your child's teachers at the end of the school year? I'm fairly certain we didn't give gifts to our teachers when I was at primary school, but for the past seven years I've been pestered by my little people to part with my hard-earned cash and fork out on fripperies for their beloved teachers at the end of the summer term.
It's a touching gesture, of course, and one I should probably encourage. We all like to think of our kids being generous and kind-hearted. But when you factor in that I have two lads at school (and a little lady who will eventually be joining them) plus at least two teaching assistants in each of their classes as well as their teachers, you'll understand while I balk a bit when the end of the school year looms.
I don't resent giving gifts to teachers - they do an exceptional job and are incredibly deserving of a little token of our appreciation at the end of the year, but I'm fairly certain that 30 bottles of cheap wine / hand lotion / fluffy teddy bears bearing a 'Best Teacher' balloon aren't exactly the stuff of teachers' dreams. And while I'm sure most teachers deeply appreciate the thought that goes into any gift given by a child, I bet they love it when they get something they actually like / need / can make use of.
Which is why I resolved, a few years back, to start making our gifts for the teachers at the end of the year. Not only does a home-made gift mean more than those mass-produced gifts for teachers that line the shop shelves at this time of year, but my kids can take part in choosing what to make, and in actually making it, too.
Contrary to popular opinion, a home-made gift doesn't have to cost a fortune either. If you choose your home-made gift carefully and shop wisely, you can make something really distinctive and meaningful, mostly using stuff you already have at home.

So, to that end, here are five fun gifts for teachers that you can make at home, without needing to take out a mortgage.
Last year we tried this recipe for Chocolate Brownie Mix In A Jar and it worked spectacularly well. We already had most of the ingredients in our kitchen cupboard so we only had to buy the chocolate drops, which we picked up for 80p per packet in Asda (we used two packets). We also bought the Kilner jar but we found them for £2.99 at Dunelm (standard delivery is £3.95 or you can click to reserve online and then collect in store with no delivery fee) and I'm pretty sure you can get them even more cheaply if you rummage around online for a good bulk buy deal. Some pound shops also sell similarly sized jars for 99p.
As you can see from the pic above, it made for a really fab looking gift, and for around £4! Just click on the link to get all the instructions, and then it's simply a case of layering each ingredient in the jar, and printing out a little label with the baking instructions. Your recipient will need to add 150g of melted butter and three beaten eggs, and I toyed with the idea of making up a little hamper and including a silicone baking tin with a colour-co-ordinated mixing spoon plus a packet of local butter and free-range eggs. Time ran away with me so I didn't get that far - but knock yourself out!
I also really love the idea of trying out these White Hot Chocolate Spoons because at least one of my children's teachers is a serious chocoholic. Click the link to get the instructions, and bear in mind that you'll probably want to buy some brand new teaspoons for this - but you can pick them up very cheaply in your local hardware or kitchen store. And for the ribbon, check out www.fantasticribbons.com.
And for the teacher who isn't a big fan of chocolate, this recipe for Pancake Mix In A Jar looks brilliant to me. This one is a bit more fiddly than the other gift ideas I've chosen, so it should be appeal to the particularly crafty among you. Click the link for instructions, and there's even a free printable recipe card which you can attach to the jar with some cute ribbon or string. Do make sure you include that when you give your gift so that your lucky teacher knows what to do with the contents of her jar
For the teacher who has been a real sweetie, check out these Ice Cream Sundae Cupcakes - don't they look awesome? That's frosting, by the way, not ice cream! Click the link for the full instructions and do take advantage of the free printables which you can use to make these something special. You can buy a dozen Polka Dot Baking Cups for £3.00 (UK standard delivery £3.95) here.
And finally, if you want to avoid food-based gifts for teachers then check out this Crayon Monogram Frame idea. A friend of mine made this recently for her son's teacher and it looked really spectacular, but cost her less than three quid. What's not to love?!
So there you have it. We'd really love to hear how it goes if you decide to make one of these gifts, and you can even share your handiwork with us over on our Facebook page.