Yankee Candle Clearance: Items From £1.04 @ Yankee Direct UK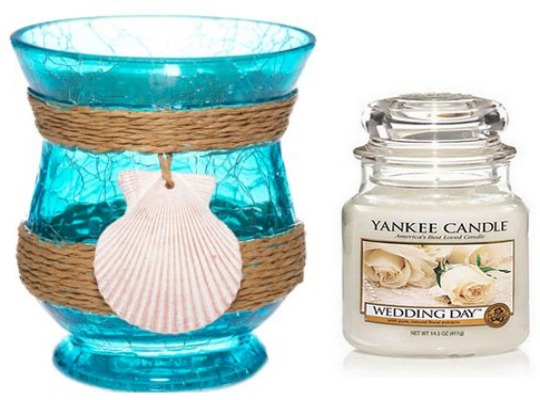 Yankee Candles are not just about those melt-able, scent loaded candles - nope, they actually make some very pretty home accessories too. Yankee Direct UK have a clearance on just now and items start from only £1.04. If you are a Yankee fan, then you will know that they don't tend to come cheap, unless you shop around. The clearance at Yankee Direct means that you can try them out for the first time or stock up on some essentials for less.
I am a fan of Yankee Candles and I like the votive holder from Yankee that I own too. I have had a good look through the clearance and it looks great. Think of any birthdays you have coming up, there's plenty of items that would make nice gifts.
Here's my top picks: Yankee Candle Turquoise Water Votive Holder* only £3.99, ideal for a bathroom or en-suite. Got a wedding soon? The Yankee Candle Wedding Day Medium Jar Candle* is just £12.74. I highly recommend Yankee Candle Beach Walk Reed Diffuser* at just £9.99, a nice fresh summery scent.
There's lots to choose from and delivery starts from just £1.95 for spends of £9.99 and under, £2.95 for orders of £10 to £24.99 and £3.95 for any order of £25 and above.