Unisex Sheep Fleece Sleep Suit £9.00 @ Matalan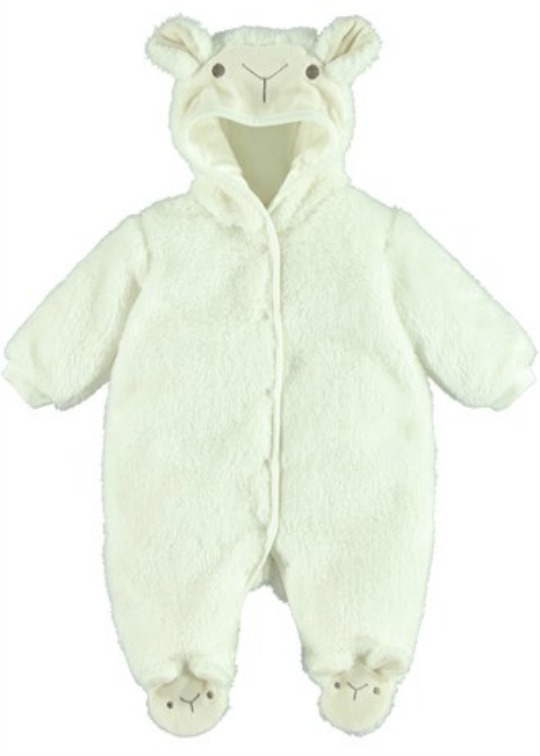 This cute sheep fleece baby suit is just £9.00 at Matalan.
Made from 100% polyester this is billed as a sleep suit but I reckon it's more suited as a cosy snowsuit for keeping little lambs warm while out and about. It's machine washable and available in sizes ranging from 'tiny baby' to 9-12 months. It's also eligible for Matalan's free Click and Collect service so you don't have to pay a penny in delivery charges, or if you spend more than £50 then delivery is free.
What an absolute baaaaar-gain. (Sorry.)