Huggies Pure Baby Wipes 99p @ Home Bargains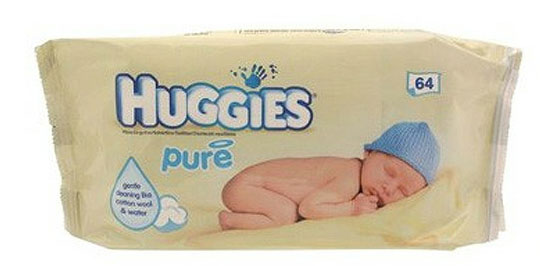 If you're a Huggies Pure baby wipes devotee, like I am, then you'll want to click on over to Home Bargains and stock up on them for 99 pence a packet (64s) instead of £2.99.
Click HERE to stock up on Huggies Pure baby wipes
My teenage daughter and youngest son get through a fair number of baby wipes during the course of a year; we use them for all sorts of different things and a pack of them is never very far away and I refuse to pay £2.99 for a pack of Huggies Pure baby wipes again...if I can possibly avoid it.
And avoid it, thus far, I have because when I find them on offer I buy numerous packs of them and stash them away.
I use baby wipes for all sorts of things; my daughter, Elise, uses them to take make up off and my youngest son, Edward, uses them to wipe his hands and face when we're out and about.
Huggies Pure are billed as being the same as wiping with cotton wool and water and are just great for slinging in your bag, keeping in the bathroom (don't flush them down the loo) or in the car - everywhere where they may come in handy!
I have no clue whether Huggies Pure baby wipes are available for 99 pence in-store too - if you have a Home Bargains local to you, and are passing, you could pop in and have a look.  But if not, you can arrange to have them delivered to store for free, you'll just have to wait a few days before you can pick them up.
Happy wiping!