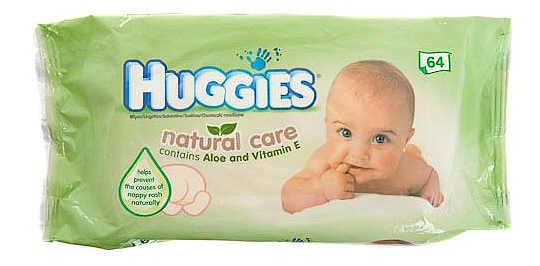 Need wipes? Happy to stock up when wipes stray into deal territory?  Then have I got a Huggies Natural Care Wipes deal for you!
They currently have a 3 for 1 offer on the aforementioned baby disposable wet clothes - so that's three packs of 64 wipes for £2.29.
Now, £2.29 for three packs of Huggies Natural Care wipes works out at 76 pence per pack - that's cheaper than the usual Wilkinsons 99 pence per pack deal we write about.
However, you can't arrange to collect your wipes from Superdrug, they're standard delivery is £3, if your order is under £25, which then wipes out any savings to be made.
So, the way I see it, you have three choices:
1) Buy other things you need that will take your order over £25
2) Start getting organised for Christmas and take advantage of Superdrugs other 3 for 2, BOGOF and half-price offers; or
3) Order 11 packs of wipes which totals £25.19 and get 33 of them!
I worked it out, that's 2,112 wipes for 2,519 pence, which works out at 1.19pence a wipe; bargain!
You don't have to add any codes, simply add the 3 for 1 Huggies Natural Care wipes to your basket.
Happy wiping!