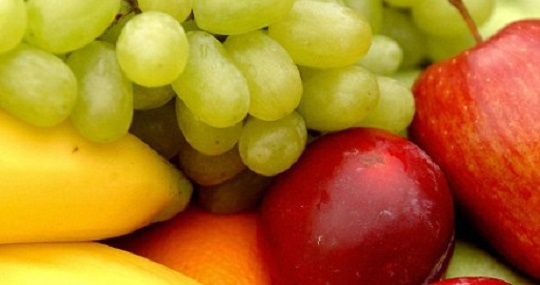 Daily nutrition always sits at the back of your mind as you frolic through your 20s, well, it did for me anyway. I didn't pay that much attention to what I ate. I just ate when I was hungry. Now that I have kids I am suddenly far more aware of how important daily nutrition is and what it means for their growing bodies. Adults and children that eat their five a day are healthier, more active and are less prone to serious diseases.
Also, children that eat their five a day from a young age tend to keep eating them as they get older and statistically are less likely to contract cancer as adults. These facts are rather inspiring yes? Oh, and recent fertility research has said that if you up it to NINE a day, you will be really giving your body a boost in that direction.
However, life has a tendency to interfere with our eating habits. When you're tired, busy and stressed it is SO much easier to grab a pizza on the sofa. You really don't feel like spending an hour in the kitchen preparing a wholesome meal. I have the cure!. Yes, you'll still have to do some hard work but only in short bursts.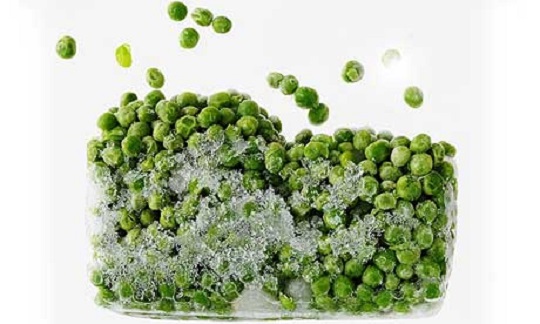 Fresh and frozen fruit and vegetables, as well as tinned or canned fruit and veg stored in their natural juices, are perfectly acceptable. And now there are some truly yummy ways of incorporating them into your daily food. For breakfasts why not bung some frozen blueberries (a lovely superfood) into a smoothie made with fat and sugar free plain yoghurt, a smidgen of honey, some skim milk and some oats. That is a really healthy and filling breakfast for little ones.
Another lovely way of including them into your breakfast is to go for one of those cool Overnight Oats recipes. We tried a few and found them very, very tasty. You can even puree the fruit to layer with yoghurt and oats. Try out these recipes for size.
Dried fruit, like raisins, cooked fruit and veg, unsweetened fruit juice and beans and pulses. These are all viable sources of your five a day. So for those of you, like me, who had this vision of eating through an entire setting of fruit and veg every day, this should come as a relief. You're probably getting all or most of these anyway.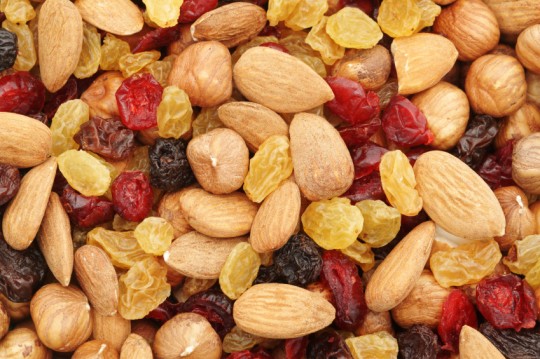 The NHS has a very detailed list on exactly what constitutes a portion of your five a day. However, a general rule is to go for a fist sizes portion of fruit and veg. The site Healthy Eating Made Easy recommends that kids from 2-6 have five portions, 6-12 have seven portions and teenage boys have nine portions a day. 
It doesn't have to kill you financially to stay on top of your five a day, although most fruit and veg do end up eating quite heavily into the shopping budget. There are some cunning strategies you can adopt in order to keep those costs down. Stay on top of the times and dates your local farmer's market goes up and shop there. Often they are cheaper and you can buy in amounts that suit your household consumption.
Consider buying loose fruit and veg, they are often cheaper than pre-packaged ones and less likely to be hiding a rotten friend at the bottom. Instead of buying your usual snacks consider swapping them with chopped celery or carrot sticks. They are very tasty, especially if you add in some low-fat hummus. Yum!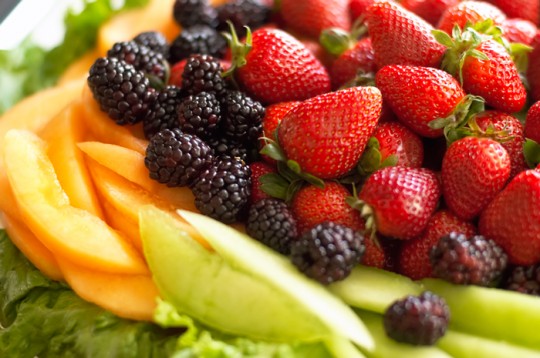 Stay on top of specials, deals and bulk buy offers at your local supermarkets. You can do this by registering with them to get email updates or by visiting sites like HotUKDeals to see what offers other people have found for you.
Try and take advantage of this when getting frozen produce. Frozen veg can store for ages, take seconds to cook and taste delicious. It's a myth that frozen foods don't hold the vitamins and minerals; in fact the reverse is true, especially for peas.
A great tip from the NHS is to pop all of your veg that are about to go out of date into a stew or casserole. A slow cooker is a cooking saviour for this.