Baby Slings 15% Off Plus Free Delivery @ SnugBaby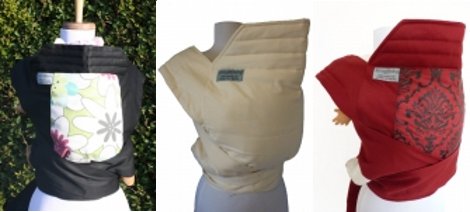 SnugBaby slings have 15% off on a selected range of their beautiful slings.
Baby wearing is an awesome experience, and when done from birth is also really good for your baby. For premature babies, it keeps them next to mum's heartbeat and the skin on skin regulates their heartbeats too. Studies have found preemies who are carried in a sling rather than in a pram catch up to on time arrivals much quicker too. I love baby wearing my daughter and loved it especially when she was a little baby. I loved having her close, being able to feel her breathing and kiss her on the top of her head.
We didn't have a SnugBaby sling, but had something very similar to this – the style is called Mei Tai, but there are various brands. Two of the more mainstream slings, which everyone seems to buy at first, worked well initially, but by the time my daughter was three months old, they were breaking my back. With the Mei Tai, we still carry my 15 month old sometimes.
SnugBaby baby slings can be used from birth right up to toddlerhood, carrying the child on your front, back or on your hip.
Each SnugBaby sling features an innovative self-adjusting seat area, meaning that your baby can be carried in comfort whatever their size.
SnugBaby also complies to British Standard (BSEN 13209-2:2005), meaning it has been safety tested.
SnugBaby slings are also double sided, meaning dad's are happy using them too as they're not overly feminine.