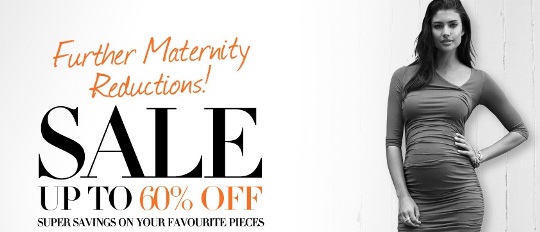 Fancy owning a gorgeous maternity outfit that's the first choice for slebs such as Natalie Portman or Isabella Adjani? Well Isabella Oliver Maternity Wear is that very store and they have marked some absolutely gorgeous items down by up to 60% in their January sale.
Some of the items that immediately caught my eye were the Ruched T for £23 instead of £39, the Jersey Wrap down to £31.60 from £79 and the Hipster Trousers down from £65 to £26. These clothes are gorgeous – they make me want to be pregnant!
I was never a glamorous pregnant lady, more like a giant ship sailing dangerously close to shore, but I would grab these in an instant. The Everyday Pocket Tunic for £75 instead of £125 is loooovely, as is the Ruched T-shirt Dress and the Wrap Dress – now down to £62 instead of £89.
While these clothes will never be cheap, they are beautiful so why not treat your pregnant body to one of these lovely items to cherish and enjoy and feel lovely in?