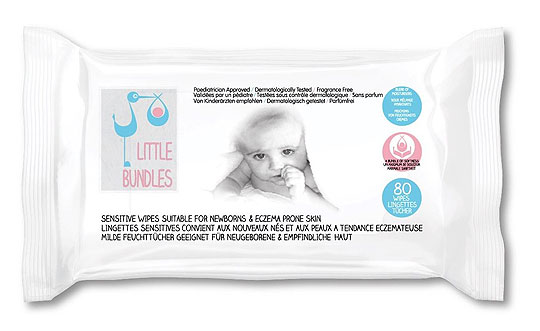 I dread to think about how many baby wipes I've used since my parenting days began in 1994!  And even though my little baby days are over, baby wipes are still a regular feature on my shopping list.
If you sign up to Amazon's 'subscribe and save' deal on these Little Bundle baby wipes, you'll save yourself a fair bit of baby wipe cash over the longer term.  Here's how it works:
You subscribe to this deal and an extra 10% will be taken off the published price (which is already reduced down to £7.45 from £10) making your total cost for 960 wipes £6.79.
Then, having worked out how long it will take you to get through them all, you choose when you'd like Amazon to deliver your next 12 packs of wipes.  It makes wipe buying nice and simple and, if you calculate your use correctly, then you should never have to make an emergency baby-wipe dash to the supermarket again (I've had to do that a fair few times in my time too!).
The Little Bundle baby wipes are soft and quilted, fragrance free, enriched with camomile and aloe vera, and are suitable for newborns and eczema prone skin.
Reviews are good too; here are some, just in case you want a user opinion or two:
I have finally found a baby wipe that both my LO and myself can use, and the rest of my family - we all have excema.  I love them, there simple and do what a wipe should do when needed!!  Just enough moisture to tackle the most messy jobs, but gentle/light enough to even use on LO face.
They flow out of the packet with ease. (a must for messy times) AND having broken cracked skin, they don't stick to my hands!!!  Nappy changing has gone from a nightmare to a pleasant/fun time........Fantastic!

These wipes are brilliant - in both the quality and the price. My baby has sensitive skin so I have to be careful about which wipes to use. These wipes are such good quality and really pleasant to use. An absolute bargain and free delivery too, what more could you want??
Thanks to shadow1 at HUKD