Vosene Lice Repellent Range Review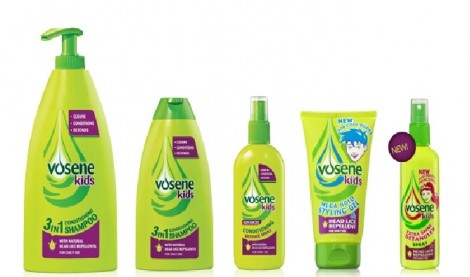 Vosene have an ace range of nit shampoos and sprays that I was sent to review last year. It has taken me several months to review them as I needed my child to undergo at least one nit scare at school to see if they worked.
They did.
I wash her hair with the 3 in 1 shampoo and conditioner every other day and follow it up with the Advanced Conditioning Defence Spray. The 3 in 1 Conditioning Shampoo from Vosene has Tea Tree Oil and Lemon Eucalyptus as well as Camomile extract, all natural lice repellants.
I did find that it dried out her hair, though. I had to supplement it with an extra condition after each wash. However, in spite of the fact that it dried her hair out, I am afraid to stop using it.
Nits have gone nuts at our school and my daughter has not been infected since she started using the Vosene spray and shampoo. The spray includes detangler (a huge bonus for me as my daughter has curly hair) and also has the natural lice repellants mentioned in the shampoo. It doesn't smell very nice but it obviously works.
The spray has the added extra feature of making hair brushing easier and removing knots.
To add to the validity of my test I must tell you that my daughter keeps undoing her hair at school. She goes in with it all tied up and comes out with it hanging loose – a lice magnet if there ever was one. And still, she remains nit free.
I am delighted  with the performance of the Vosene range and their price point of £2.28 for the Vosene 3 in 1 shampoo and £2.03 for the spray (on special now at Boots) is also excellent.