Small Safari Bath Mitts 80p @ Binxie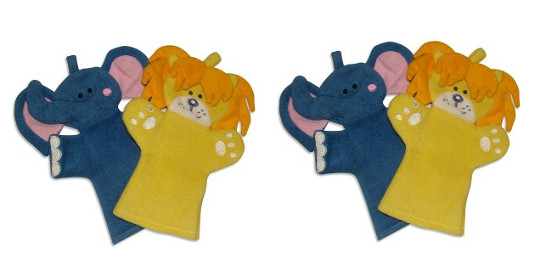 Binxie have a huge discount on a two-pack of  Bath Mitts, selling them at 80p instead of £3.95. Shipping is free in the UK, so it's a really very good price.
Bath time is such a great opportunity for play and fun, and we always try to include specific toys or colours or themes in the bath - especially at the end of a long and trying day, which they sometimes are.
These small safari bath mitts are also a great way for toddlers to learn about washing themselves.
They are purpose made for little hands and come in a pack with a lion and an elephant.
As an added bonus, they are also machine washable, so no moldy grossness required, just good, erm... clean... fun!
Thanks to pupa at HUKD