Monopoly For Android Devices 10p @ Google Play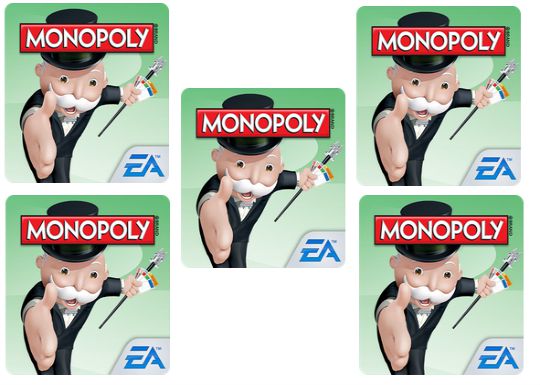 Monopoly is one of those games that's super addictive. I played a lot of it as a child and it was the cause of many arguments between myself and my older siblings. The board often got turned upside down in a strop by someone. Computer games giant, Electronic Arts have created Monopoly for Android devices. Woo hoo! It's now only 10p at Google Play, so snap it up before the price increases!
Just think when your dentist is running 30 minutes late, or your on a long bus journey to work, this would help pass the time and take your mind off of anything.
It's easy to install just like any other app on Google Play. Just click the link above and select '£0.10 buy' and then it'll go through payment options. Mine just gets added to my phone bill, as I set that up months ago. You can pay by card though. The Monopoly Game App will then be installed on your Android device.
Requires Android 2.3.3 and up.
Please note that this is the American version, so there's no Old Kent Road etc. Edit- There is an English version available too! (thanks SundayGirl)
Thanks to s4ndh4r @ HUKD