Free Christmas Music @ Google Play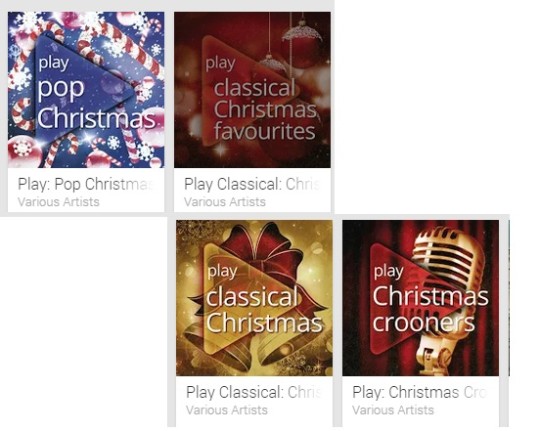 Google Play has a selection of four free Christmas albums for anyone needing to infuse some Christmas spirit into their day.
There are four  free collections, although there are many more you can buy on the page too. The four freebies are Pop Christmas, with 7 songs from artists such as Britney Spears, Kelly Clarkson and so on. Then there are traditional Christmas music options in Play Classical Christmas Favourites, and Play Christmas, and finally Christmas Crooners.
There's a fifth album in there too, but it's a New Year's Classical collection.
They're not the be all and end all of Christmas music, but they're free and provide a slightly different sound track to the day.