The Vistaprint iPhone Mother's Day Review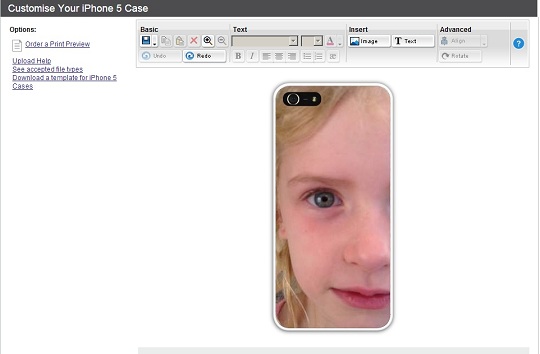 It's nearly Mother's Day and I've been looking for some sweet and cool gift ideas for mum lately. I tend to gravitate towards photo printing because, well, parents love pictures of their kids and they love pictures of their kids on funky items. Vistaprint have taken the whole "print onto anything" vibe another step further allowing you to create and customise your own iPhone cover.
You can make a cover for any iPhone from the 4 to the iPhone 5, and you can either upload your own photos or you can use some of their funky designs. While the latter are awesome, I strongly recommend using your own image because it is so much more entertaining and rewarding.
It took me ages to choose the picture and then, once I uploaded it easily and quickly, I found that you can use the controls to rotate it in different directions and to adjust the way it looks on the phone. My first image, the one I thought looked amazing, actually wasn't that great. The second, the one I was indifferent to, looked awesome. I absolutely love how it turned out.
Setting the image up is quick and simple. You also have the option to add in text, go back to the original page and use the picture with their designs, and plenty more. The only negative I have here is that I accidentally hit the Back button, and if I hadn't I wouldn't have realised that the image could be used with the various designs. Other than that, I found the process very intuitive and had no problems at all.
The final product is on its way to me and I will update this review as soon as I see the finished item. I'll report back immediately. What I can tell you now is that the iPhone covers are on special – reduced by £3, and that you can choose from a range of delivery options. So far the Vistaprint iPhone case gets 8/10 from me!