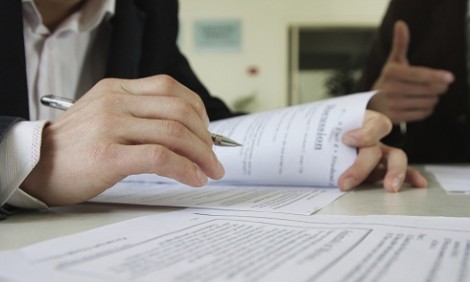 The key to economic and financial success is a good budget. That you stick to. But like diets, households budgets can fail. The biggest reason that they do is down to those invisible expenses. The items you are most likely to forget to include when you draw up a budget.
Some of these forgotten items will be specific to you, your family, and your needs. The only way to make sure you include them is to spend time preparing before drawing up your budget.
Get your bank and credit card statements out. Go through them, looking at each item. You're going to need to do this for the last year, to be sure you don't miss anything. It is a tiresome chore, and one I know you'll be reluctant to do (it pretty much killed me) but you only ever have to do it once.
Other easily overlooked expenses, however, can be applied to most of us. I trawled around the internet, and sought expert advice, and this is what I found. Basically it seems that all these easily overlooked items fall into four categories, explained below.

Account for the variable
According to the Consumer Credit Counselling Service, people typically underestimate how much they should allow for regular bills such as utilities like the phone, mobile contracts, and petrol. On average, by £150 per month.
One biggie here is clothing and shoes. Apparently most parents, when drawing up a budget, make a rough estimate at this. But this nearly always falls short of the reality. You need to sit down and write out a list of the clothes and shoes you'd need to buy for a child throughout the year. If a growth spurt hit them next week, how much would it really cost to buy them everything, new?
Saving is not an abstract
Don't just set aside a certain amount of money from your earning each month without thinking precisely about what you are saving for. It is almost inevitable that you will vastly underestimate how much you need to save otherwise. Or you'll be tempted to dip into savings as you think it is just money sitting there.
There are three specific things you need to work out a 'savings' budget for.
First, you need to save up about six months worth of your living expenses. Not your actual salary. Just how much you need to cover all the basics, should you and/or your partner lose your jobs. This is a short term savings amount. You might have to bite the bullet a bit and tighten belts, but once you have this amount saved you can strike it off your budget.
Second, put some money aside for big expenses. You want to go on a £3,000 holiday? Buy a new car? Do up the bathroom? Have a figure in mind, and when you want to have it by, then divide the two to see what you need to save each month.
Third, plan for Christmas. Here's a tip from the US charity National Foundation for Credit Counseling. They suggest that you work out how much you spent last Christmas. It is only March so you should still remember. Or better yet, have a budget or expenditure list on your computer or jotted down in a notebook somewhere.
Then, take that amount and divide it by 10. That's how much we should put aside each month, to save for Christmas.
Stuff we don't enjoy buying
It is really hard to put a proper, realistic figure on groceries that we don't exactly find exciting. It is a good idea to have two entries for groceries on your budget. One for food, and one for all the other stuff.
Take your till receipts for the last month's supermarket trips. Then go through them pulling out all the basics you really do need. Toilet paper, clothes washing powder, toilet cleaner, sponges for doing the dishes, tin foil. Yes I know, if you're like me right about now you want to keel over and diet. But it will make a huge difference to your budget if you do this preparation work right at the start.
Non-regular payments
These are ever so easy to overlook. Do you belong to any clubs or associations? Attend any networking or fundraising events on a regular basis? This is one area where I can fall down when working out a budget. For example, I belong to two organisations, one of which has a yearly fee and the other I pay quarterly.
I also never remember when my TV licence is being taken out of my account. I know I should really put that in my budget diary, but to be honest, I've barely managed to work out a budget let alone spread it out throughout the year on a month by month basis.
More than once though I've been hit by those dreaded bank charges, so that a small £12 fee ends up, in reality, costing me £37. It soon mounts up. Which brings me to a another point. Do you know when your bank takes out charges? I always forget this, but do try to always have £20 in the account for the odd £5 I've forgotten about.
And finally ...
That's everything I could find, and have learnt from my own bitter experience. You might have come across others in your own budget preparation. If so, please do share with us here!