It's that time of the year. The end of winter. You've had enough of the cold. You're fed up to the teeth with dark nights. And you're sick of counting the pennies. You're feeling the frugal fatigue.
The penny pinching before Christmas had a point - there was a big, one day financial blow out waiting as a nice reward at the end of it. Then came January where you lurched from coupon to special offer until payday, with all your reserves gone on the holidays and stocking up at the New Year sales.
Now it is February. You're struggling to find the enthusiasm for Valentine's, and you're sick of looking through the discount items for a bit of heart shaped tat. Why not just throw all caution to the wind, just go for it - spend, spend, spend and to heck with the consequences.
So what to do when you find yourself awash with frugal fatigue?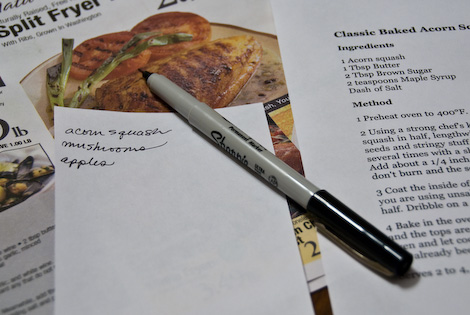 Automate the hard work
There's a lot of mental hard work that goes into making sure you spend as little as possible. I was a bit stunned when a friend told me that she had no idea what the price of things was, so really couldn't tell whether she could get a better deal at another shop or not.
But I do know what it is like when you're working full time, and have a limited amount of time to do the stuff you want at home like housework. Let alone fitting in time with the kids.
And a lot of physical hard work too, shopping around. You can't do it all online unfortunately. There are things that you can do to make it easier for yourself though, and semi-automate the process so you have to carry less information around in your head.
Setting up a budget helps. You can download a number of free spreadsheets from The School Run that will help you automate this. Just go to the Free Downloads section. You will need to register first.
Most supermarket websites will save your last shop and you can use this to automate your shopping list. It is in fact cheaper to do your shopping first online, to build up a shopping list that you can then just adjust each week as needed. But don't buy online. Take the shopping list into the store so you can make the most of special offers that might be available.
Have shopping list, will use it!
So you've got that shopping list set up online, then actively use it - don't just be a passive shopper. Nothing gets old faster than always using the no frills budget washing powder, toothpaste, hand soap etc. This is stuff you always need, so keep that shopping list to hand so you can buy the brands you REALLY like when they're on sale for the same price (or close to) the store band stuff.

Make it special!
So you're sick, for now, of the penny pinching lifestyle - because that's what it is, a lifestyle. Rather like dieting, there's no point in yo-yoing with your budget. You're either in it for the long haul, slowly but steadily saving your money and paying off debts/mortgage, or you're just doing it in spurts in which case, rather like fad diets make you fatter, you'll end up poorer not richer.
Perk yourself up where you can. Drink the Basics coke you bought for 17p out of the cut glass champagne flutes you were given when you got married! Dinner might be a pasta bake, but have a bit of fun by laying out the table properly and even dressing it up a bit with flowers or the good crockery.
Satisfy with small splurges

Still feeling that itch that only retail therapy can scratch? Try soothing it with some small, but immensely pleasurable, splurges. You could go for a cut-price deal on a spa treatment. Groupon often has these deals on offer, although you'll find they come with lots of restrictions and it may be hard to actually book the spa treatment. Worth trying though if you can make a weekday, off peak slot.
My favourite small splurge though is to go to our local independant bookstore and buy a new book. I know I can get it for a third less or more if I buy online. But it feels so good to browse amongst the shelves, to flick through those lush, printed pages as I make my choice.
The other way I indulge myself is to buy a small bag of freshly ground speciality coffee from our local delicatessen. I love the whole process - the warmth and smell of the shop, the friendly chatter. Watching them grind up the beans. It costs three times as much as the bog standard stuff from the supermarket, but it tastes so so so very much nicer. I have a special coffee break every other day, and it lasts a while. It almost feels like my birthday when I can combine it with my new book, and a slice of freshly baked banana bread.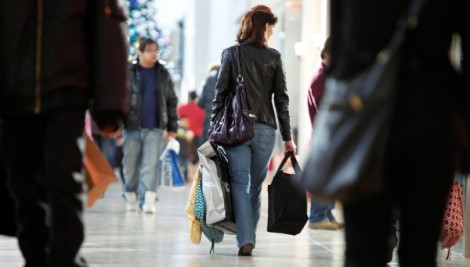 So what do you do? When it all gets too much and you just want a break from the coupon clipping and bargain hunting, how do you unwind? Or have you spectacularly fallen off the budget wagon due to frugal fatigue and have some cautionary tales of warning to tell us? Please share your experiences here!