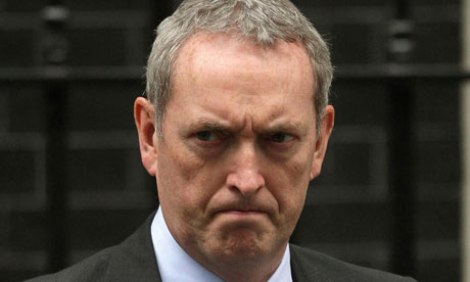 The announcements made by George Osborne on Tuesday 22nd June have left many families reeling. It doesn't look good for people with kids, especially single parents and mothers, and the terrifying news headlines aren't helping our blood pressure either.
I decided to delve deeper into the basic issues surrounding the Budget and to find out exactly how they are going to affect families. Hopefully some of expert insights and analysis will help anyone who's struggling to understand the ins and outs of the Budget and get you on the way to developing a strategy to cope with the impact on your family.
The Child Trust Fund that used to sit at £250 is now being reduced to a basic £50 as of August 2010 and then will stop completely from January 2011. If you want to take advantage of the current rate of £250 then check out the list of instructions here to see if you qualify. Then quickly apply before the cut off date.
The Health In Pregnancy Grant is about to be abolished. As of April 2011 this £190 payment to all pregnant women beyond their 25th week of pregnancy will be abolished. If you are eligible for this (check here) then please do apply for it now or else you'll be losing out.

Now this one is a bit of a minefield and will affect every family differently. When I spoke to the Citizens Advice Bureau  (CAB) I was told that it was a good idea for families to get in touch with the CAB, or their own personal accountants if they have them, to work out exactly what the impact of these changes will be.
Essentially, what money you lose out on will depend entirely on how much you earn and other such mitigating factors.
Child tax credits are made up of different parts and each of these parts are paid at different rates. The parts that make up this system include: the family, the baby, the child and disability. The baby element, usually paid up until a child reaches one, is now being abolished as of January and families with a household income of more than £40,000 will see their eligibility for child tax credits reduced.

Households with an income above £40,000 are looking at losing an average of around £545 a year immediately, while those on more than £30,000 a year will lose out completely by 2010/13. Families on £25,000 will also see a reduction in how much they are paid.
Simply put, if both partners are earning as little as £13,000 a year, then their combined salary is going to get them penalised, even when this wage is only slightly above the full-time National Minimum wage.
Figures released by the HMRC imply that of the 4.26 million people who currently claim tax credits, 600,000 families will lose out immediately.  This is not good news for many families, especially in a recession where every cent counts and these stolen pennies will mean a dramatic change in circumstance.
However, the child element of the tax credit will be increased by £150 above inflation from next April and, in April 2012, by £60 above indexation (based on the consumer price index). This is paid for each child in the family and may go some way towards easing the sting of the limitations placed on the baby element of the child tax credits.
The Single Parent

Added to the impact of the new Child Tax Credit system, single parents are even more affected by the announcement that single parents must return to work once their youngest child is in school.
This places a lot of pressure on single parents, especially when the current job market is drying than the Sahara desert and most jobs do not cater for the special needs of a parent.
I'll be honest, this particular issue has sparked a substantial amount of debate amidst most parents as it highlights the gross inequality in the job market for the working parent. Few employers are happy with parents taking time off for sick kids, leaving early for the school run and so forth.
So how are single parents, even more limited in their choices, supposed to find work that allows them to prioritise their kids? They won't be able to afford after school care as easily, and their kids will suffer the consequences.
VAT Increase

The increase in VAT from 17.5 percent to the staggering 20 percent arrives on 04 January will push up the price of basic household items such as clothing, toiletries, furniture and electrical items and could well cost the average tax payer £517 more.
This will not just affect families, of course, it will have a knock-on effect for retailers and may well push up the rate of inflation. This in turn, could well result in more businesses closing down and more job losses and an increasingly narrow job market.
Thanks to the high cost of living at the moment, and the cost of running a household, most parents are forced to have two incomes just to cope with basic financial pressures. These changes to the budget have made it much harder for women (and men) to make the decision to stay at home and raise their children. And this is a tragedy.
In Conclusion

There are still many other aspects to the budget that I haven't been able to look into here, it would mean an opus of epic proportions and space is limited! However, I hope that some of this has helped make the budget a little bit clearer.
Armed with these figures we can now take steps to manage how this Budget will affect our daily lives. See an expert, get free advice from organisations like the CAB or Consumer Credit Counselling Service, and get your budget sorted.
Have I missed a trick? Do you think there is something I should have mentioned? Please let me know.