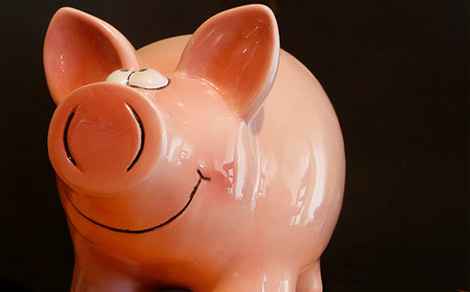 Having children costs you money, fact. The latest estimate prepared by the Guardian in 2010 suggested the cost of raising a child would be about £200,000. And that's just for one!
Still, there is some Government cash out there in the form of Child Benefit or Child Tax Credit and while it probably won't give you £200k, it can help keep you in nappies, baby food and haircuts - if perhaps not the ruinous price of children's shoes...
Child Benefit
First and foremost, you can get Child Benefit. Government proposals to limit this free cash on the grounds of income have been mooted, but are not yet finalised, so for now, this remains universal, i.e. everyone with a child is entitled to claim it.
The amount of Child Benefit depends on whether this is your eldest child - your first-born is clearly the dearest as you get £20.30 child benefit a week for him or her and only £13.40 a week for each of your other children.
You get this cash, normally paid 4 weekly directly into your bank account but it can be paid weekly for those on certain qualifying benefits or if you are a single parent, right up until your child's 16th birthday. If they are over 16 but under 20 and they are still in education or training (not University) you will also still get their child benefit until they reach 20, or finish their course.
If your child is under 18 and has recently left education or training, you may even be able to continue getting child benefit for up to 20 weeks, provided they register with their local Government careers service (e.g. Connexions) or Ministry of Defence.
However, remember that you have to actually claim your Child Benefit in the first place, and child benefit can only ever be backdated for up to three months from the date the Child Benefit Office receives your claim. You need to send off your child's birth certificate as part of the claim too, so if you don't register your child's name for 6 weeks that doesn't leave you much time to sort out your claim. Child benefit claim forms are included in the new mum Bounty pack, or you can download a child benefit claim form from Direct.gov.
TOP TIP:
The child benefit claim has to be in either your, or your partner's name. Although it is usually the mother who claims, it doesn't have to be, and depending on your family circumstances, it may be better if he claims. The reason is that claiming child benefit gives you a 'stamp' for national insurance purposes, which counts towards your qualifying years for State Pension purposes.
Your State Pension is based on the number of 'qualifying years' you build up during your working life and a qualifying year is one where you earn enough to pay National Insurance contributions. So if you're not working, or not earning enough to pay National Insurance contributions, your State pension could suffer. This means that if one of you is unlikely to earn enough to make full national insurance contributions, or is likely to be not working for longer than the other, this partner should claim child benefit. You get credits if you get child benefit for a child under 12 so it continues until your youngest child reaches 12.
Child Tax Credit
Child Tax Credit is part of the overall tax credits system which is actually administered by HM Revenue and Customs. Unlike the proposed child benefit changes, adjustments to the tax credit regime became effective in April this year, meaning that certain groups of people, largely working couples with children will lose out on Child Tax Credit. Which is not nice for them. However, non-working lone parents will be better off owing to the increases in the 'child' element of the tax credits. Which is nice for them.
The first important point is that you don't have to be working to claim Child Tax Credit. Child Tax Credit  is paid if you are responsible for at least one child or young person who normally lives with you.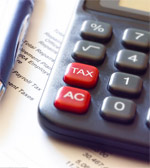 The amount of tax credits you will get depends on a number of different factors, things like:
how many children you have living with you
if you live with someone as a couple
whether you work - how many hours you work
if you pay for childcare
if you or any child living with you has a disability
Child Tax Credits are income based, so unsurprisingly the lower your income, the more tax credit you can get. The easiest way to find out for sure how much you are entitled to is to use a tax credits calculator. However there are some basic income limits to use as a starting point:
if you have children it is £41,300
if you're single without children it is £12,900
if you're in a couple without children it is £17,700
These are the total annual income limits that generally apply before your tax credits are reduced or stopped altogether but these income limits don't apply to everyone - for example if you have a large family and pay a lot in childcare, or have a disability, the income limit could be higher.
Childcare costs can particularly increase the amount you can claim- if you are working at least 16 hours a week (or were before going on maternity/paternity leave) you can get child tax credit to help with up to 70 per cent of your childcare costs, subject to maximum limits of:
childcare for one child, a maximum childcare cost of £175 a week
childcare for two or more children, the maximum childcare cost of £300 a week
Applying the 70% cap, this means that the maximum help you can get for your childcare through tax credits is:
£122.50 a week for one child
£210 a week for two or more children
Note that these are the maximum amounts, and the higher your income, the lower amount of child tax credit you can expect to get.
TOP TIP:
Child Tax Credit claims are based on your income for the previous tax year, so if your income varies from one year to the next you would be advised to keep them informed so they can adjust your credits accordingly- as otherwise they may overpay you and then ask for it back. A word of serious warning though, you must renew your claim, and provide final income details by 31 July after the end of the tax year in question. If you do not return your renewal form they will deny your claim for the new tax year and demand repayment of anything paid between April and July, even if your claim would entitle you to more. Beware!
(Photo credits: Dave Dugdale, GoodNCrazy, alancleaver.)