FREE Fast Track Airport Security For Children With Autism @ Manchester Airport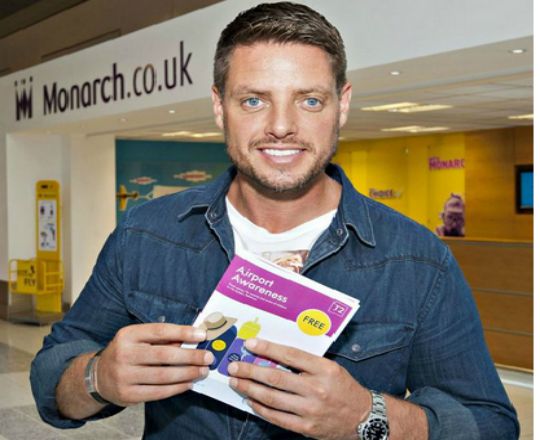 Did you know that if you are travelling from Manchester Airport and any of your children have Autism, they can get "fast-tracked" through security? What a great example to set to all of the other UK airports. I hope the rest follow suit, after all a busy airport can be a stressful experience for everyone but it can be particularly distressing for children with Autism.
If you are planning on travelling with a Child that has Autism, you have to obtain a special wristband that will ensure that you get your entitlement to Fast Track Airport Security. You will be asked to prove that your child has Autism and this is a precaution to stop people from abusing the system.
Manchester Airport say:
The Airport Awareness Scheme is designed to help ease the Airport journey for those travelling with children on the Autistic Spectrum. We have created terminal specific travel booklets for children and their parents or carers; all are designed to create a positive airport experience.
You can download those booklets here:
If you are planning to travel from Manchester Airport in the next wee while then you can contact them about the Airport Awareness Scheme via the contact form, here. Make sure you pop 'airport awareness' as the subject line.
You can read more about Airport Awareness, here.
Thanks to markbowen07 @ HUKD
Image Credit: Manchester Evening News