Up To 30% Off Autumn Styles TODAY ONLY @ Cloggs. Includes Disney Vans, Converse, Ralph Lauren & More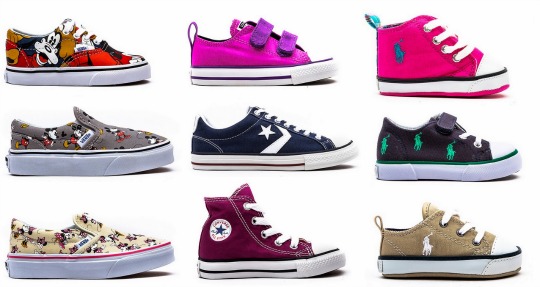 Footwear in need of an update? Pop over to the Cloggs website where for today only you will find discounts of up to 30% off hundreds of new 'Autumn Styles' including big brand names. The offer covers womens' and mens' footwear as well as children so you can pick up some bargains for everyone!
If it's children's shoes you are looking for then prices start from £13, and if that doesn't sound like bargain basement prices that;s because those are Converse! Cloggs sell good brand names so all the shoes on offer are from the likes of Vans, Clarks, Kickers, Hunter, Joules, Ralph Lauren and so on, and that's just a few from the kid's section!
My pick has to be the Disney Vans* which sold out out when we saw them on offer for £27... well these ones are from £19 so once we start telling people you need to hurry to get them!
If you're thinking that the delivery charges will make these too expensive then think again - I was amazed to see that delivery is just £1! Oh and it's free when you spend £40 or more.
The offer ends at midnight so be quick!