Further Reductions: Shoes From £7.50 @ Start-rite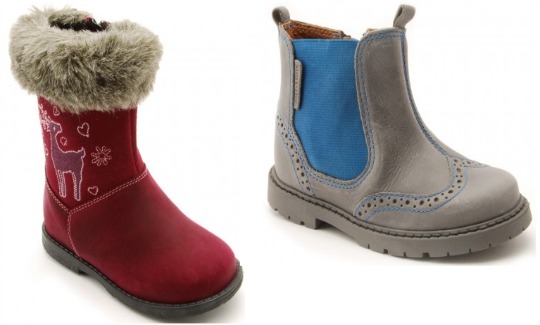 Start-rite shoes are right up there with Clarks, so you'll be over the moon when I tell you that there shoes are cheaper just now. They have applied further discounts to their shoes in the sale. In fact you can grab a pair for £7.50. If you know your child's shoes size, then you can grab a fair few bargains from Start-rite.
There's plenty of black leather shoes that would be ideal for school. Six months is enough time for a child to demolish a pair of school shoes, so head over to Start-rite for a nosey if you are in need of a pair. I like these Stone Black Leather Shoes* now only £15.
If it's little feet that are requiring new footwear then there's certainly plenty of choice. Start-rite are famous for their "first shoes" and they even have some very famous clients like Prince George.
My top picks for toddler footwear are: Harry* now only £10, May* for only £7.50, Skate Park* now £8. Plus loads more!
Delivery costs £2.99 but at these prices you won't mind paying that! If they aren't as good a fit as you had hoped then you can return them for free.