Half Price Clarks School Shoes Starting From £17 @ John Lewis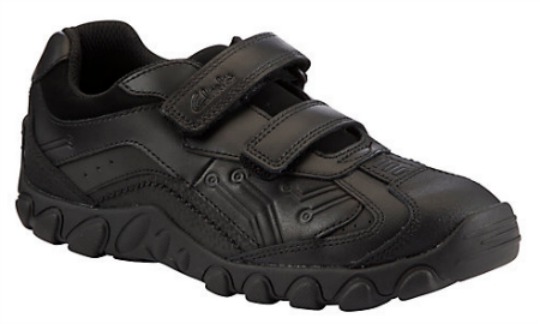 I will warn you, these are selling fast. Most of these styles of shoe are full price in Clarks, Brantano etc.  They are all suitable for school footwear so people are snapping them up.
John Lewis have Clarks school shoes reduced to clear with 50% off a decent selection. Sizes are limited in most styles but there's still plenty of choice. Whether your child is starting out or is nearing secondary school age, JL have sizes to cater for them.
I always find boys school shoes a bit yuck, but I guess all I ask is for them to last longer than a term. The ones pictured above are Clarks Jack Shine boys shoes, these are exactly the style I pick for my boys year in, year out. These are a super £20-21, dependant on size, and are £40 plus elsewhere.
It's not just boys shoes either, there are some lovely girls ones on the JL site too. I particualarly like the No Breeze style and it is something like what I would pick for myself. They are only £18.50 just now in the John Lewis clearance.
Some of the styles included have a special Clarks scuff resistant coating. Now, let's face it, every child needs their shoes coated in that.
I always feel it's worth buying decent school shoes at the start of the school year. Kids will be kids and will get through footwear quicker than humanly possible irrespective of the brand. However, I must admit, it takes them longer if they are Clarks or Start-Rite.
Collect for free from John Lewis or Waitrose. I will point out that you can get your child's feet measured for free at John Lewis stores.  You can of course have them delivered too, and this costs £3.
Thanks to GemandJake @ HUKD