Mothercare Gentle Vibrations Toothbrush £2.69 @ Mothercare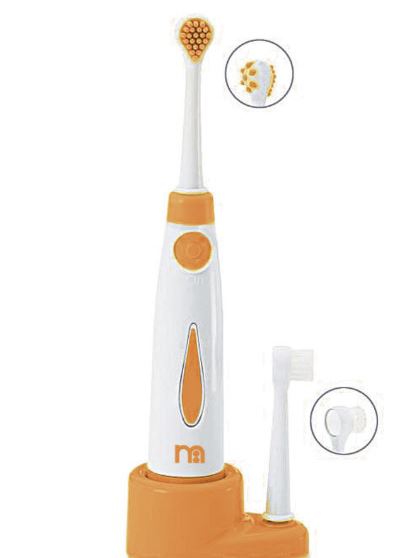 Mothercare is selling it's Gentle Vibrations Toothbrush for £2.69 instead of £8.99. There's a £2.95 delivery charge, but you should be able to do a free click and collect to store, but unfortunately that option doesn't seem to be working at the moment, due to what looks like a website error. Hopefully they'll get it fixed while there's still stock!
I resisted getting an electric toothbrush for years, thinking it was the height of laziness, but the difference I found in the cleanliness of my teeth and the reduction in tooth related problems was immediate and pretty amazing and I was converted. My only wish is that I'd started sooner - so I bought my daughter an electric toothbrush as soon as I could!
Just a few tries of brushing the palm of her hand so that she could get used to the vibrations, and letting her use both her 'normal' toothbrush and the electric one, and she had no problems with the swap over.
Now she still doesn't allow the full two minutes, but I'm confident that she's getting a better clean than with the manual toothbrush.
This offering from Mothercare is battery opperated and has a softer vibration, for little mouths. It's a two-headed brush with four different functions.It comes with one included AA battery.
Thanks to spicy_gal at HUKD