Lelli Kelly Rain Pink Wellies £19.90 @ Shoes.co.uk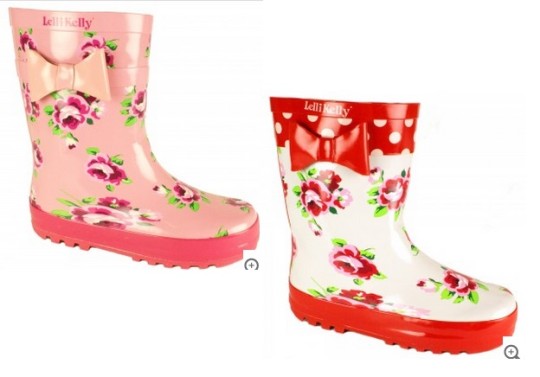 Shoes.co.uk have some lovely Lelli Kelly rain wellies in stock and they are all under £20, just. If you use the code NOVLS33 you'll get 10% off your order, meaning these will be £20.86 delivered.
Little girls who jump in muddy puddles kind of make my heart sing. I hate trying to get the mud out of their clothes, but I do love the childlike pleasure that comes from the simple act of muddy puddle jumping.
These Lelli Kelly Wellies will have your little ones skipping through the puddles, and they should at least stay dry from the ankle down. They are 100% made from rubber with a pretty floral pattern, unlined and a with a durable rubber sole.  These boots come in polybags and are fully branded up and they also come with a free Lelli Kelly hairband!
They're available in red and pink and are quite cute.