Extra 40% Off Children's Footwear + Free Del (With Code) @ Pumpkin Patch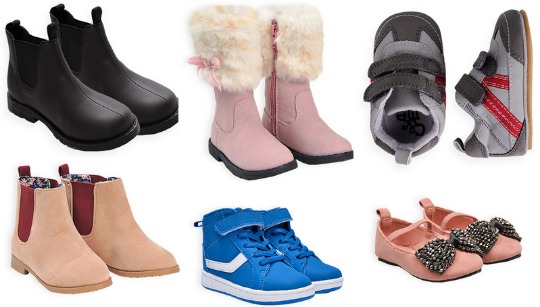 If you are in need of some children's footwear for the winter, whether it be slippers, shoes or boots, then get over to Pumpkin Patch pronto! There's a MASSIVE 40% off the lowest price shown on each item. The discount comes off automatically at the checkout. Use voucher code UKCAT4 for FREE delivery. There's some serious shoe bargains to be had so no hanging about!
Since there's such a HUGE selection of footwear in this 40% off event at Pumpkin Patch I will share with you my favourite six pairs, as pictured above.
The Gusset Boot* is like a Chelsea boot and is VERY smart. Get it for only £10 delivered! How crazy is that? They are available in a variety of sizes. Similar for girls are the Jodhpur Ankle Boots* now just £7.50 delivered. You can get these in a sand or red colour.
These Fur Cuffed Boots* are to die for, and I really wish they were available in my size! You won't believe me when I say you can get them for just £9! These Blue Hi-tops* are only £6.99 with delivery included!
For just £10, you can grab a pair of these little Baby Boys' Trainers*. Stock is low on these, but you might just get lucky. Do shoes come more girly than these Royal Highness Loafers*? Just £5.10 delivered.
Remember to use voucher code UKCAT4 to get FREE delivery. You can find this code along with others over at our vouchers section.
Thanks to Plymouth1992 @ HUKD