Children's Shoes Up To 50% Off @ Start Rite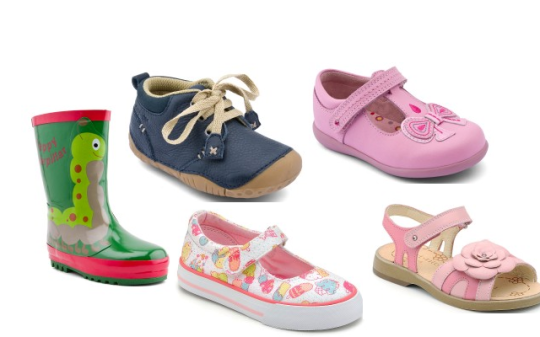 Start Rite have a sale on at the moment with up to 50% off children's shoes. The prices in the sale section are already discounted, so you can just go ahead and pop what you want in your basket as you can see the prices as they will be.
Early walker shoes especially are so important to little feet that quality shoes are vital as they can impact on your child for the rest of their lives.  Start Rite shoes have a good reputation and we know a lot of you love them.
There are 56 girls styles at Star Rite and 21 boys styles. Prices for girls start at £9 for Wellie boots, and for boys at the same. The range includes everything from walking shoes to rain boots to slip ons, lace ups or closed shoes including proper winter boots.
Size wise they have available from newborn to around 8+ for boys and girls.
Delivery from Start Rite is £4.95, which is quite a lot, but on the upside returns are free, so if the size isn't quite right... that won't cost you more.