Back To School: Children's Watches From £3.50 Delivered @ Amazon/Amazon Sellers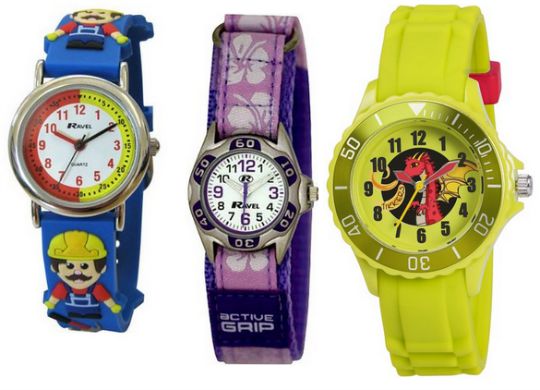 When the kids go back to school you may be trusting them with new responsibilities like walking to school without you or going out with friends after school. It's handy to them a tool to ensure they get to school on time or are home for teatime. I don't mean a mobile phone, I mean a watch. Amazon have lots of cheap Children's Watches and they start from just £3.50. There are plenty of bargains offered by Amazon Sellers too.
Here's a list of some Children's Watch bargains from Amazon and it's sellers:
...and many more!
If ordering from directly from Amazon, you can get FREE delivery if you have Amazon Prime or you spend £20 or over. If you don't have AP and you don't wish to spend £20 then delivery costs £3.30.