Leather Lined Boys' Boat Shoes £5.99-£7.99 @ Marks And Spencer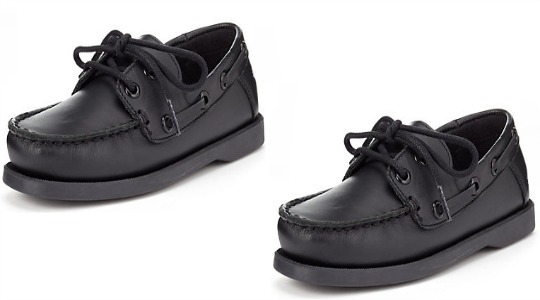 It's never a bad time to buy school shoes. My two eldest sons go through school shoes like you wouldn't believe. It costs me a fortune, I have got wise though and started picking them up school shoes whenever I spot them cheap. Here's a great example... these Leather Lined Boys' Boat Shoes from Marks and Spencer. They are reduced from £5.99 to £7.99.
The Leather Lined Boys' Boat Shoes don't have the best reviews but I reckon those folk paid full price. I may be wrong but at £5.99-£7.99 I wouldn't be too upset. Like I said my boys' go through them like nothing else so I would rather spend £5.99 for them to get ruined over £30, if you know what I mean.
They are made from super soft leather, and have a lace up fastening. There's plenty of sizes left for older boys, from a size 2 through to size 7 with half sizes too.
You can Click and Collect these Leather Lined Boat Shoes for FREE from your nearest Marks and Spencer store or pay £3.50 to have it delivered to your front door.