(Expired) Kickers Classic Kick Lo School Shoes £15 Delivered @ Amazon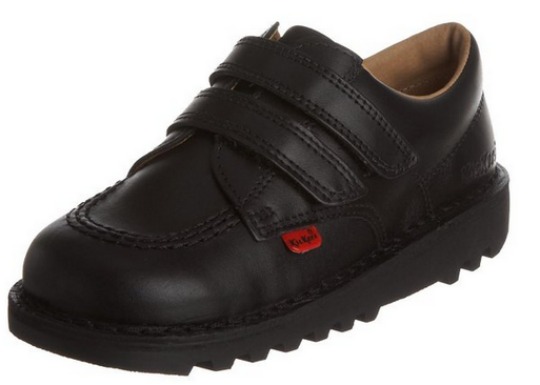 Kickers are a famous brand are are well known for their durable chunky sole designs of shoe. They are ideal for kids as they take a fair beating before they are done with. They don't come cheap though and I have seen me pay £38 for a basic pair of school shoes in the past. Get your butt over to Amazon just now and you will save yourself £££'s with the Kickers Classic Kick Lo School Shoes for just £15. That includes FREE delivery.
The Kickers Classic Kick Lo School Shoes are easy for little ones to put on and take off as they has a secure velcro fastening. They are just ideal for wearing to school as they are hard wearing and very tidy. Just read the reviews if you want to learn about the super quality of these. Bear in mind they sell for over thirty quid elsewhere too.
They are made from leather too, so for just £15 you are getting a premium brand LEATHER shoe. Unreal! The sizes available are a Toddlers 8.5 through to a size 12 Child's.