Disney Fairies Happy Summer Lunch Bag £7.59/£6.78 Delivered @ Internet Gift Store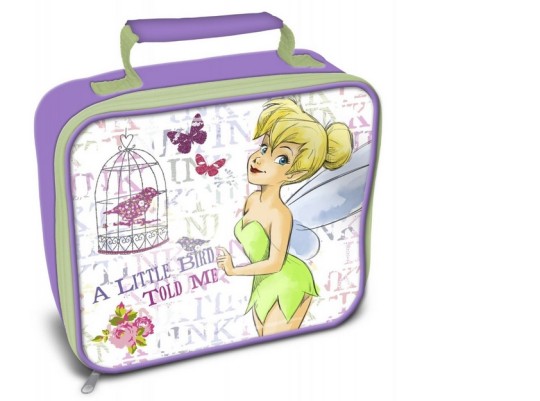 The Internet Gift Store  still has free delivery until the 7th, and a few other voucher codes that work on top of that, and on sale items. A case in point is this super cute Disney Fairies Happy Summer Lunch Bag which is currently reduced from £9.99 to £8.99. Add the codes ICLICKED and FACEBOOK1 to reduce this further to £7.59 and if you're a new customer you can also take extra off with the code 1ST10.
I thought I'd buy this for my youngest who's going off to preschool next summer, but then I realised she doesn't have lunch there till at least the new year, so I'd have it lying in my cupboard till then... unless, of course, I just give it to her for summer holiday snacks. I think that will win out, because it's gorgeous, different and will probably be the one lunch box not featuring Elsa and/or Anna next year!
This lunch bag has one main compartment - so no remains to be found six weeks down the line and the zip opens on three parts. It also has a handle, making it just right for - in my case -  little ladies to carry by themselves.
I love this and I know my daughter will too!