DreamGenii Maternity Support Pillow £22.99 @ Amazon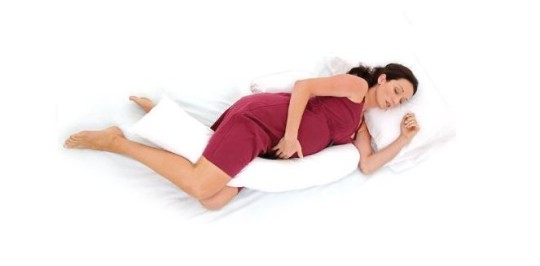 Amazon have the Dream Genii Maternity Support Pillow on offer for £22.99 - John Lewis have it for the same price, but you have to pay £3 shipping, and Kiddicare have it for £40.99
The unique DreamGenii support pillow is designed to aid restful and supportive sleep from the second trimester onwards. Most support pillows are bulky, making it difficult to move around and change position during the night and they take up a lot of room in the bed, making it difficult for your partner to sleep.
The DreamGenii pillow's shape allows discreet support for your tummy, back and knees and is designed to encourage you to sleep on your left side, in the recovery position, which, if used regularly from the second trimester, can encourage Baby to get into the optimum position for birth they say.
I never used this pillow in pregnancy, but the one I did use is still on my side of the bed, perfect for stopping baby from rolling off, and for snuggling up to in the middle of the night too.