Raphael Soft Pastels Set Only £9.15 @ Great Art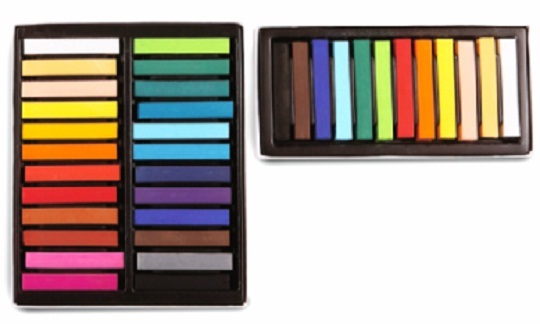 Great Art have marked down this Raphael pack of 24 soft pastels from £19.95 to just £9.15. That's an incredible saving of 56%! They offer free delivery on orders over £39.95 so why not browse the site and check out their incredible range of art supplies at affordable prices. From easels and brushes to textiles and hobbycrafts, Great Art has everything you need to encourage your little artist.
This pack of 24 soft pastels, made up of pigment and binder-based colours are perfect for all manner of creative activities, as well as for school use. Great Art also offer these soft pastels in a pack of 12 for  £4.95 as well as a pack of 48 for  £14.80.
Introduce your child to pastels and see his/her art confidence grow! Wax crayons and pencils are fun but pastels take art and crafts to a new level of fun! These soft pastels are easy to use and glide over the page making bold colours and definitive lines. So take home art to a new level with Great Art.