Lelli Kelly Shoes & Bags From £15 @ Shoes.co.uk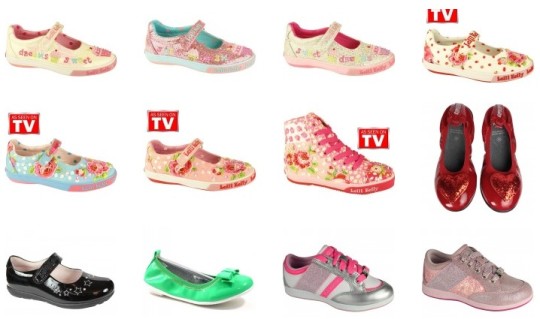 If you have a Lelli Kelly lover in the house, you'll know how much a pair of them can set you back, and you may cringe inwardly a little whenever they start rubbing in all the wrong ways. Shoes.co.uk has a lot of different Lelli Kelly shoes and a few handbags on sale right now, with prices on the shoes starting at £15, and on the bags at £19.90.
The £15 Lelli Kelly shoes include the Perla ballerina flats which come in two lovely metallic colours and are absolutely perfect for the upcoming season.
Lelli Kelly's on the site go up to £49.90, with the biggest discount being on The California LK6750. Normally £47.90 they are now £15, glittery, girlie, really well made and have gems on the side that actually light up. It also comes with two free gifts.
Delivery on Shoes.co.uk is £2.95 on orders under £35 otherwise Free in the UK.